How to Renovate Your Home For Your Senior Family Member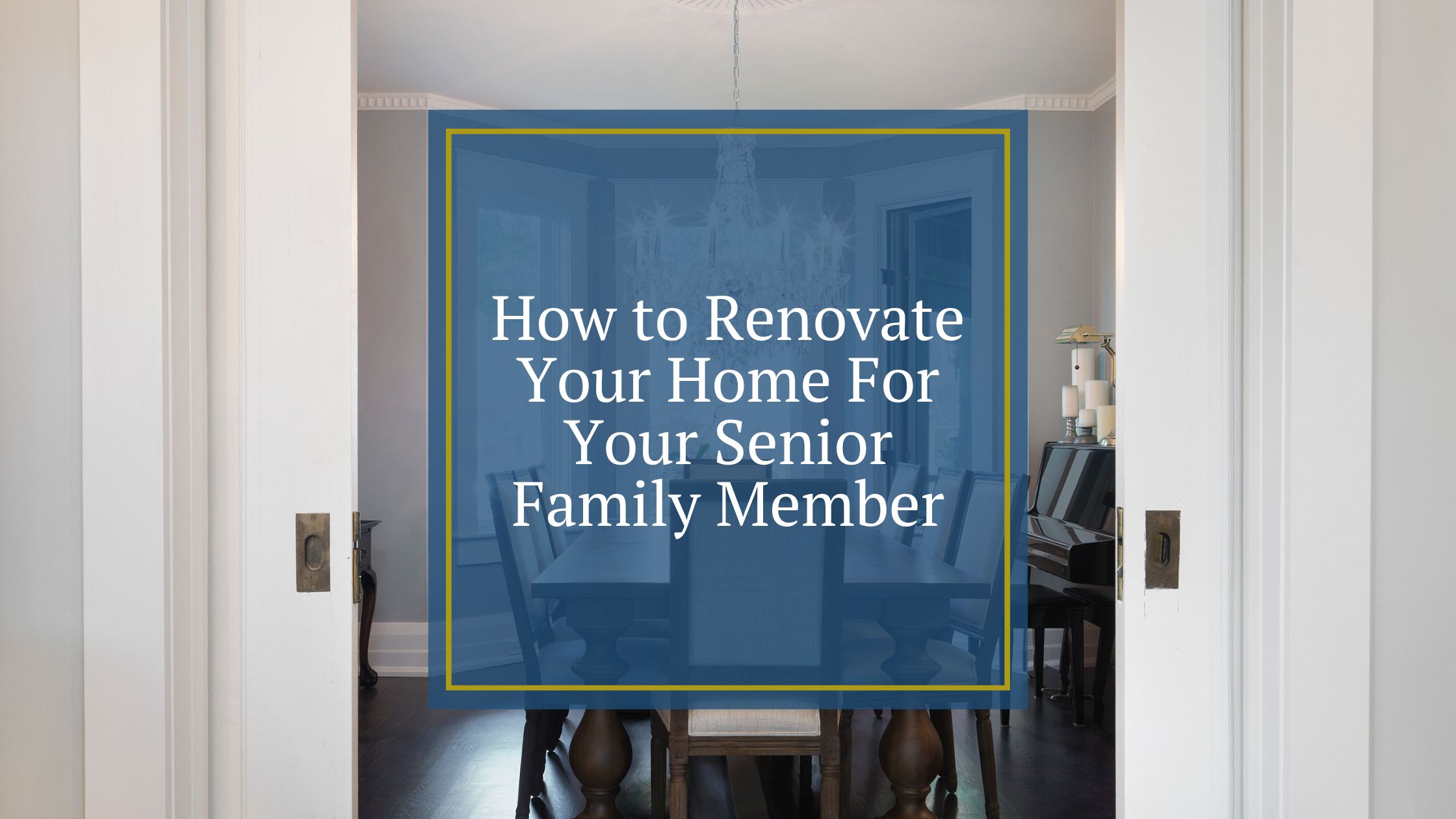 Ensuring a comfortable and accessible environment for senior family members has never been more critical. As more families opt to keep loved ones close, understanding how to transform a home to cater to their needs is paramount. Master Edge Homes has created this guide to walk you through the importance and intricacies of aging-in-place renovations, highlighting how they significantly elevate a senior's quality of life without compromising style or function.

Understanding Aging-in-Place
Aging in place refers to adapting a home to meet an individual's evolving needs as they age, allowing them to remain in a familiar environment. This concept has gained traction due to its numerous benefits. First, it offers emotional stability, as the continuity of staying in a cherished environment can profoundly impact one's well-being. Physically, homes adapted to aging-in-place standards provide more safety and accessibility, reducing risks associated with mobility challenges.
Crucial Home Modifications for Seniors
Alterations in Design
Over the past four decades, homes have been constructed with various seating areas, dining spaces, and living rooms. These areas can be transformed into a more cohesive and adaptable design that enhances their overall flow.
Spacious Pathways for Ease of Movement: As mobility evolves, the home should too. Widening door openings and hallways ensures that walkers, wheelchairs, or other mobility aids can be maneuvered without hindrance.
Flooring Choices: A simple fall can have significant consequences as we age. Opt for slip-resistant flooring options in the kitchen, bathrooms and stair treads. These provide grip yet remain stylish.
Bedroom Considerations: Bedrooms must be easily accessible and safe. Consider the placement of the room, ensuring it's not too distant from crucial amenities like the bathroom. If feasible, a main-floor bedroom can offer maximum convenience.
Utility Adjustments: For homes with multi-levels, think about the daily tasks a senior might undertake. For instance, if the laundry room is in the basement, it might be worth considering a move to the main or upper floor to minimize the need for frequent stair usage.
Bathroom Renovations for Enhanced Safety
The Modern Shower: A curbless shower doesn't just scream

contemporary design

; it's also incredibly functional. The absence of a raised edge makes entry and exit easier, reducing trip hazards. Incorporating a bench can further assist those who may find prolonged standing challenging.
Flooring that Cares: A bathroom floor can become a hazard, especially when wet. Investing in non-slip flooring can prevent unwanted accidents without compromising on aesthetics. Consider heated flooring to provide more comfort, but also aid in the evaporation of the water to help prevent slips.
Tub and Shower Adjustments: For those who prefer tubs, consider walk-in tubs designed for easy access. For those who prefer showers, consider built-in seating and lower handheld shower wands to use while sitting. Additionally, handrails and grab bars in showers and tubs can provide added support and balance, ensuring a safe bathing experience.

Kitchen Adjustments for the Elderly
Adapting Layouts for Efficiency: A well-thought-out kitchen layout ensures that frequently used items are within easy reach. Consider pull-out shelves or drawers, which allow easy access without strenuous bending or reaching.
Innovative Equipment: Adaptive kitchen equipment, such as ergonomic utensils or motorized cabinets, can make daily tasks less daunting and more enjoyable, allowing master cooks to continue to create the foods they love.
Countertop and Cabinet Height: Standard countertop heights might not always be ideal. Depending on mobility aids, such as wheelchairs, it could be beneficial to adjust countertop heights for ease of use. Similarly, lower or pull-down cabinets can be a boon for those who might find high shelves challenging.

Mobility Aids Integration
Stair Glides and Elevators: For homes with multi-levels, stair glides or elevators can be invaluable. Modern designs are sleek and integrate effortlessly into the home's aesthetic, allowing seniors to access different floors without the challenge of stairs.
Threshold Adjustments: Transitions at doorways, even if minimal, can pose mobility challenges. Integrating threshold ramps or making doorways flush with the floor ensures smooth movement between rooms and minimizes tripping hazards.
Ramps at Entry/Exit Points: Essential for homes with stairs leading to entrances, ramps provide a gentle slope for those using walkers or wheelchairs. They not only make access easier but also add an element of independence to seniors' daily lives.
Prioritizing Safety Features
Handrails and Grab Bars: These are not just for bathrooms. Strategically placing handrails in hallways or areas where balance might be compromised can be a game-changer. Grab bars near beds, seating areas, or other spots in the home can provide that extra support when needed.
Improved Lighting: Adequate lighting is crucial, especially in areas like the kitchen, staircases, hallways, or reading spots. Ensuring bright, clear lighting can prevent accidents and make daily tasks easier.
Contrasting Colours: Monochromatic colours can be hazardous for those with vision impairment. Consider contrasting colours in areas where there is a transition; such as stair treads and risers, railings and stairs, floors and walls; walls and cabinets.
Non-Slip Flooring: Whether it's the bathroom or kitchen, opting for non-slip flooring can drastically reduce the risk of falls. This doesn't mean compromising on style; many modern flooring options are both chic and functional. Keep this type of flooring out of living rooms and bedrooms, as it can actually be a cause for falls in these areas.

Transforming Unused Spaces for an In-Law Suite
Over-the-Garage Spaces: Often overlooked, the area above the garage can be transformed into a functional room, whether it's a cozy den, hobby room, or even a guest room. This conversion not only maximizes space but can be

tailored specifically to a senior's interests or needs

.
Basement Beautification: A finished basement can serve multiple purposes, from a quiet reading nook to a spacious entertainment area. With the right modifications, such as improved lighting and accessible design elements, it becomes an extension of the home's living space, enhancing its functionality.
Flexible Spaces: While dedicated rooms have their purpose, the dynamic nature of flex rooms offers a new realm of possibilities. They can easily transform based on the current need, whether an exercise room one day or a guest room the next.

When Aging-in-Place Renovations Aren't Feasible
Recognizing Limitations: It's essential to acknowledge when certain structural or budgetary constraints might make it challenging to adapt your existing home for aging-in-place requirements. Factors such as the house's foundational design, the landscape, or even local regulations can sometimes be limiting.
Seeking Professional Guidance: Master Edge Homes brings a wealth of expertise in assessing homes for senior adaptability. If renovating isn't feasible, our team can guide you in finding a new home or transforming an existing property to ensure it is senior-friendly and meets all your family's needs.
Relocate or Renovate?: In some instances, it might be more cost-effective and practical to relocate to a more suitable home rather than undergo extensive renovations. This decision should be based on various factors, including emotional attachment, neighbourhood amenities, and long-term goals.
Benefits of Aging in Place
Emotional Well-being: Familiar surroundings can significantly benefit seniors' emotional health. Staying in a cherished home, and familiar neighbourhood, filled with memories can offer comfort, continuity, and a sense of belonging that new places might not provide.
Economic Considerations: While initial aging-in-place renovations

can have upfront costs

, they often pale in comparison to the ongoing expenses of assisted living or nursing homes. Over time, modifying a home can be a more economical choice, offering seniors independence without the recurring costs of institutional living.
Family Peace of Mind: Knowing that a loved one is safe, comfortable, and in a familiar environment brings immense relief to families. Aging in place ensures that seniors maintain their independence while living in a space adapted to their needs, alleviating concerns about their well-being and daily care.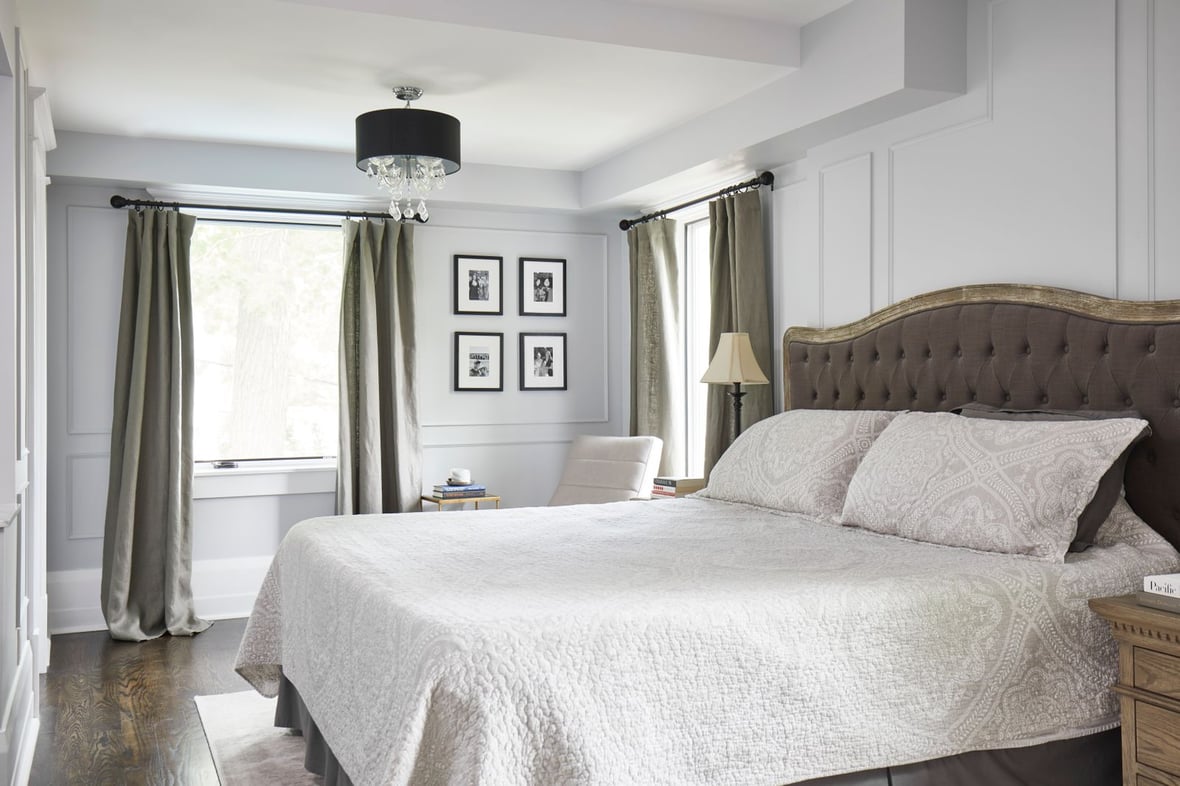 Creating a home that accommodates the evolving needs of seniors offers them comfort, independence, and a cherished sense of belonging. At Master Edge Homes of Markham, Ontario, we are dedicated to helping you find the best solutions for your loved ones, ensuring their safety and happiness. Ready to make your home senior-friendly or need advice on the best course of action? We'd love to be your resource and your ally.
To get your start on an aging-in-place renovation, contact Master Edge Homes to book your consultation today!
Related Articles