Design and Build More Space
Markham Home Addition and Extension Construction Services
Do you love everything about your home except its size? Whether you have a Victorian heritage home or a newer house in a suburban neighborhood, a home addition will give you the space you need to accommodate your growing family, entertain guests or work from home. Keep reading to learn about our most common types of additions and helpful info on addition costs in Markham.
DOWNLOAD 2023 RENOVATION PRICING GUIDE
Popular Home Additions in the Markham Area
Markham homeowners choose these additions to add space and value.
Our Markham design-build firm has tackled nearly every kind of home addition imaginable and can help you create a new space that blends seamlessly with your home. Among the additions we offer are:
First-Floor Additions: A first-floor addition gives you the space you need to expand your kitchen, add a family room or create an in-law suite. If you work from home frequently, consider including a home office in your expansion plans. Planning to stay in your home when you retire? Add a first-floor master bedroom suite with universal design features. Is the lack of entertaining space the problem in your house? Pairing your new family room or kitchen with a large deck or patio ensures you'll have ample room for summer picnics and family gatherings.
Second-Floor Additions: Do you have room to expand over your garage or the first floor of your home? A second-floor addition gives you the space you need for another bathroom, a bedroom for your kids, a guest room or a craft room. Depending on your preferences, your addition can match your current exterior or completely change the way your house looks.
Two-Story Additions: When your entire home is too small, a two-story addition is an excellent option. Increasing the size of both floors gives you the flexibility to truly transform your home. Consider adding a two-story foyer with a showstopper staircase that leads to your new home theater or build a large family room addition topped with new master bedroom suite. Two-story additions, like our Scarborough Bluffs project, can double your square footage and upgrade your home's exterior.
Master Suite Additions: If your home doesn't have a generously sized master bedroom complete with ensuite bathroom, it's easy to remedy the situation with a brand-new master bedroom suite addition. Our designer will help you choose features that will make your new suite a relaxing retreat, like a fireplace, walk-in closet, dressing area or balcony. Your attached bathroom can be as luxurious as you'd like. Soaking tubs with jets, steam showers, hands-free faucets, heated floors, coffee bars, sound systems and TVs will make mornings the most relaxing part of your day.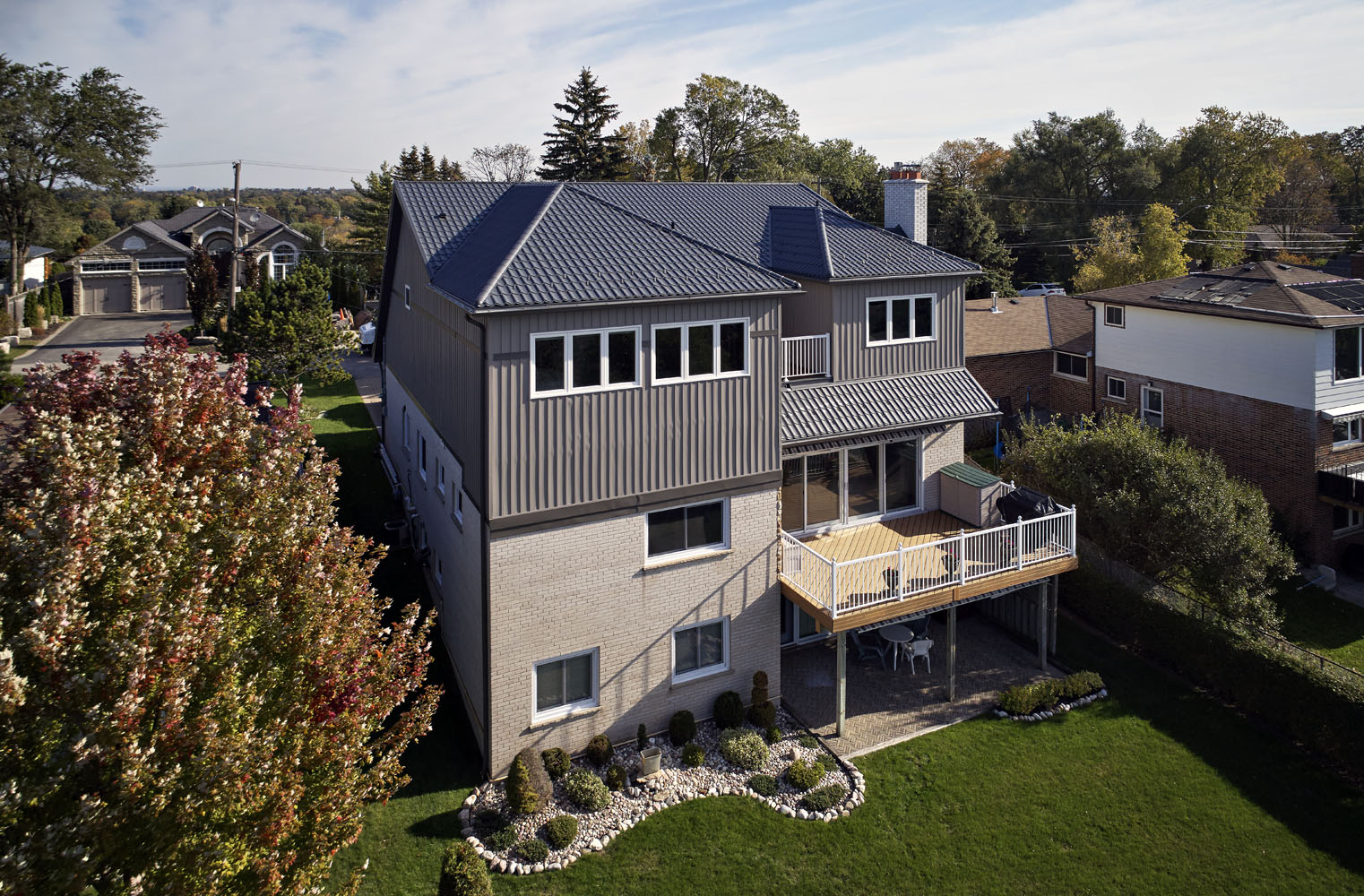 Considering a home addition or extension?
Zoning and Permits: Your addition must meet current zoning and building requirements for your municipality. If your home is covered under the Heritage Act, you'll need an additional permit and may find that some types of renovations aren't allowed. Architectural and engineering plans are usually submitted along with permit paperwork.
Weight Limitations: Can your first floor handle the additional weight of a second story? We'll need to check to your foundation, footings, beams and load-bearing walls before designing an addition. If your first floor can't support extra weight, steel bars or other structures may be needed for extra support.
Tie-Ins: Merging your addition with your existing home is a complicated process that's absolutely essential for a high-quality addition. During your renovation, the design-build team extends plumbing, electrical and HVAC systems from the older part of your house to the addition. Building an addition also requires removing exterior walls and placing temporary supports during the building process. Windows or doors may need to be moved, added or eliminated. Roof lines must be carefully designed to ensure that water intrusion between the old and new sections of your home isn't a problem.
Location of Addition: Will it be easier to add on to the side, back or front of your house, or is expanding upward the best solution? Setbacks, the minimum distance required between your house and the property line, must also be considered when building additions.
How Much Do Home Additions Cost in Toronto?
Addition costs range from $250 to $400 per square foot depending on the quality of the building products and finishes, the number of floors, and the complexity of the addition. A basic, no-frills 20' by 20' addition might cost $100,000, while an upscale or complicated addition of the same size could cost $180,000 or more. We'll provide a realistic estimate of your home addition costs when we meet with you.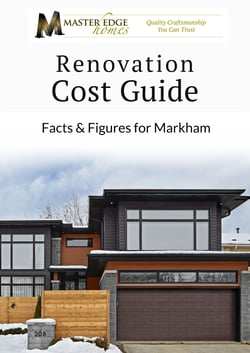 Download Our Free Renovation Cost Guide E-book
Get instant access to renovation cost averages and pricing info for Home Additions in the Markham area.
Start your renovation conversation today!
Find out how we can deliver a quality, customized home addition that you and your family will be proud of.
We are based in Markham, ON and build additions throughout East Toronto and York.