Your main floor is where your family gathers for movie night, shares meals, and entertains friends and family. When your main floor just isn't working, whether it feels cramped or just dated, it can cause frustration. You want to enjoy your home and feel at ease when it's filled with the people you love. Renovating your main floor can feel like a big undertaking but the outcome will be worth it.
Signs Your Markham Home's Main Floor Could Use an Update
Traditional or Closed Floor Plan: Open floor plans are popular for a reason. They can offer you and your family more opportunities to feel connected, they're great for entertaining, and they make a space feel larger than it actually is.
Dark and Lacking Natural Light: Older homes tend to lack large expansive windows that would let in more natural light and reduce the amount of artificial light you'd have to use. Having more natural light is a great mood booster but also reduces your utility bills.
Dated and Tired: If you haven't updated your main floor in a decade or two, your home's finishes are probably showing their age. When your home has worn floors, old windows, and out-of-style paint colours and countertops, you know it's time to call a renovator.
Feeling Cramped: Homes with a traditional floor plan will feel cramped because every space is cut off from the others. Even homes that already have an open floor plan can feel cramped and small if the layout doesn't work.

Adaptive Space:

Tight doorways, high light switches, too many interior steps, and other characteristics of your home could prevent you from being able to live there later in your years. A main floor renovation with a focus on universal design means that your home can be made accessible for any hurdle, be it a wheelchair, walker, or limited mobility.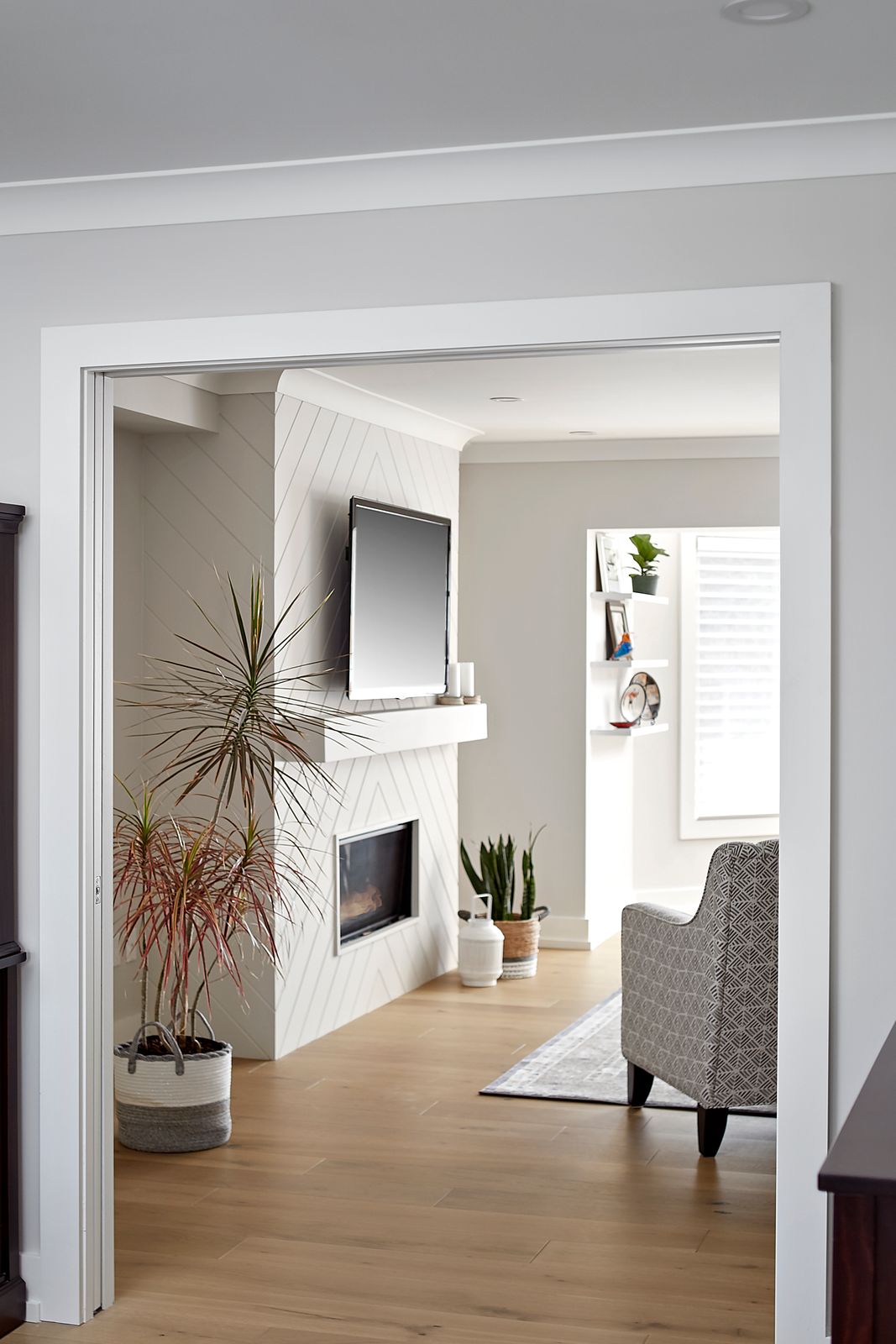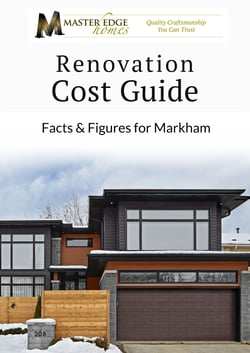 Download Our Complimentary Renovation Cost Guide E-book
Get instant access to renovation cost averages and pricing info for main floor renovations in the Markham area.
What Can a Main Floor Renovation Accomplish?
Open Your Floor Plan
Renovating the main floor of your home can be the fresh new start you're looking for, especially if your traditional home is being transformed into an open floor plan. Remove walls and doorways to create a great room with wide-open hallways that lead to private spaces. An open floor plan creates a space where entertaining and connection flourish.
Your Dream Kitchen
The kitchen is the hardest working room in the home, but when it's small, dated, and lacking storage, it can feel like it has to work a little too hard to get the job done. Renovating your main floor includes updating your kitchen and rearranging your layout. Add more custom storage, a large kitchen island, better lighting, and high-end finishes that make working in the kitchen not feel like so much work.
More Natural Light
We need natural light and lots of it. When your home feels dark and poorly lit, it can affect your mood, how much you enjoy your space, and even your indoor air quality. With a main floor renovation, you have the opportunity to take your home out of the shadows with long expanses of windows, vaulted ceilings with clerestory windows, and skylights in small spaces like the bathroom and walk-in closets.
Maintain the History of Your Home
Updating your older home doesn't have to mean removing its charm and historic architectural details. A talented home renovator will have the knowledge and skills to retain your home's character while bringing in modern features. Salvage what makes your home unique, like pocket doors and built-ins, in a way that will highlight these features rather than replace them.
Increase Your Home's Value
After the exterior of your home, your main floor is the first impression a potential buyer will have of your home. Your primary suite and bathroom could be an in-home oasis, but if your main floor is dated, dark, and cramped, a buyer will turn right around and head to the next listing. To really increase the value of your home, add spaces that many families would consider a major asset. A mudroom off the garage, a laundry room with a sink and storage, and a spacious entryway with a coat closet and tidy drop zone will feel invaluable while also adding value.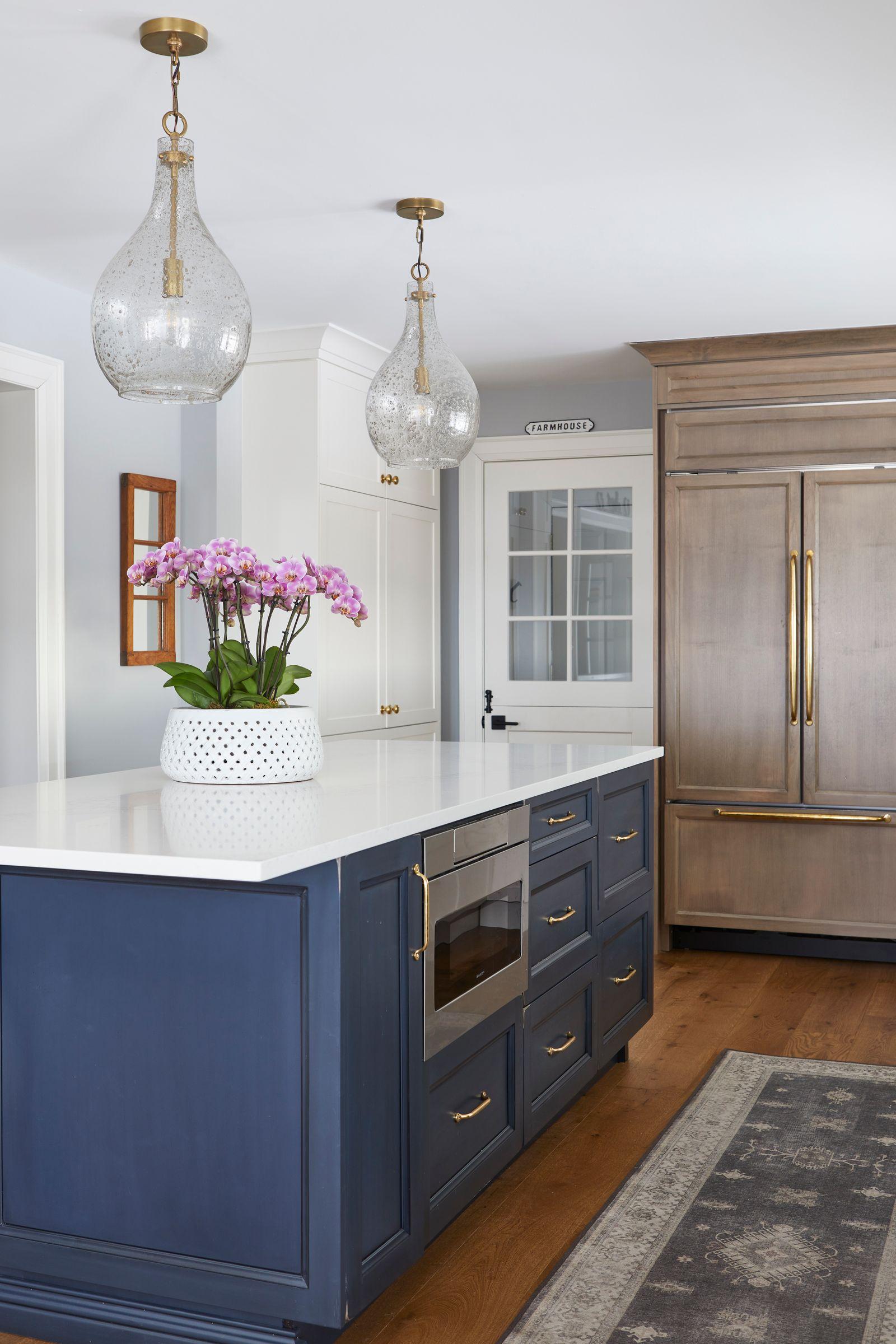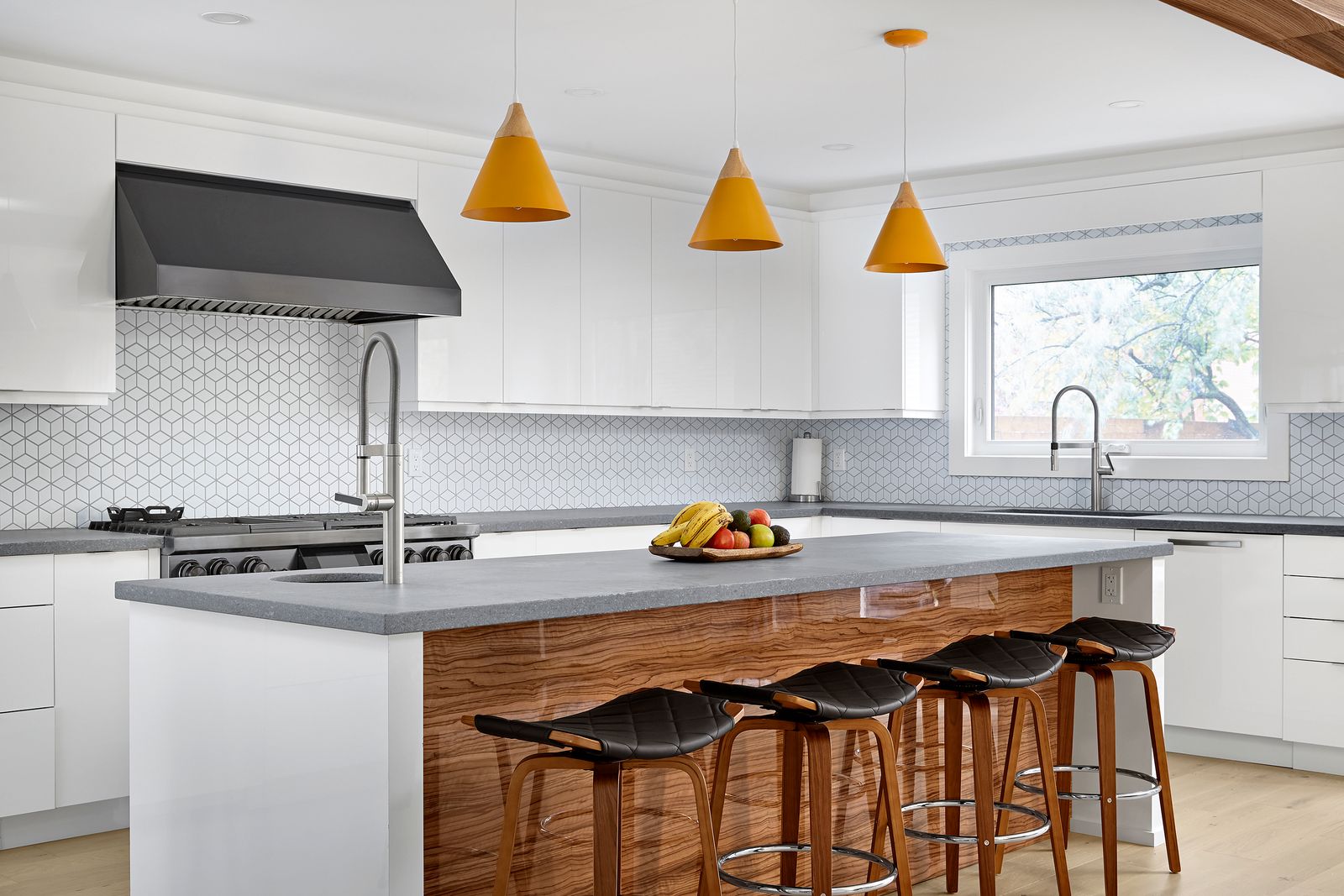 Helpful Resources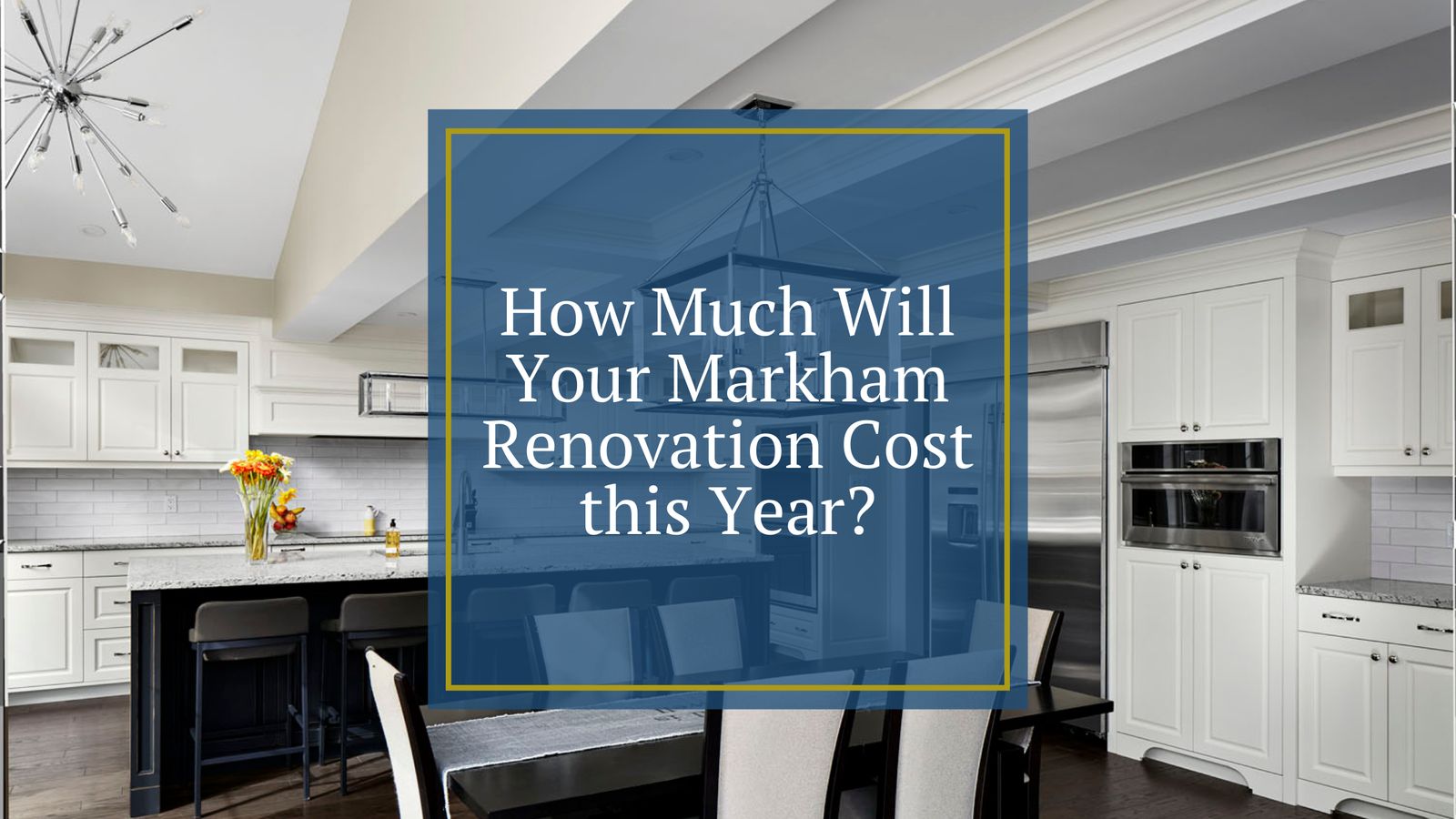 How Much Will Your Markham Home Renovation Cost?
Trying to figure out a home renovation budget? Learn average costs for renovating a home in Markham from a local Markham builder.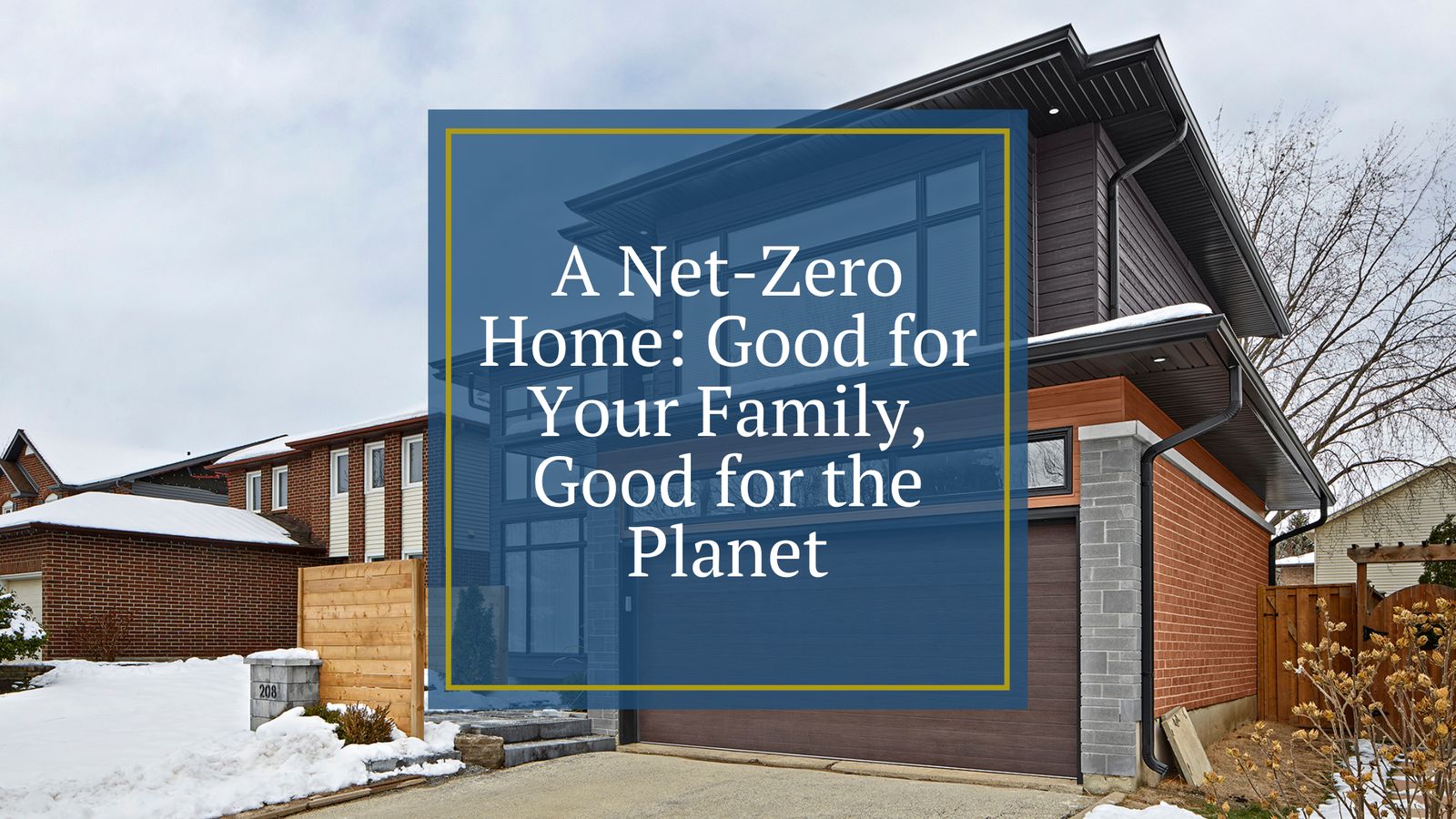 A Net-Zero Home: Good for Your Family, Good for the Planet
Planning a renovation? Consider making it a NetZero project. We are proud to be one of the first NetZero renovators in all of Canada.
Real Examples of a Main Floor Renovation
Talking about renovating your entire main floor is one thing, but visualizing it can be a challenge. Here are three examples of what a main floor renovation can look like.
The Beach Heritage Renovation: This late 1800s home's original features were carefully restored while creating an open floor plan that brings this charming home into modern times. To create an open floor plan, load-bearing walls were replaced with steel beams that span the entire space. Floor-to-ceiling windows and an exterior door allow the space to be filled with natural light while offering views and access to the backyard.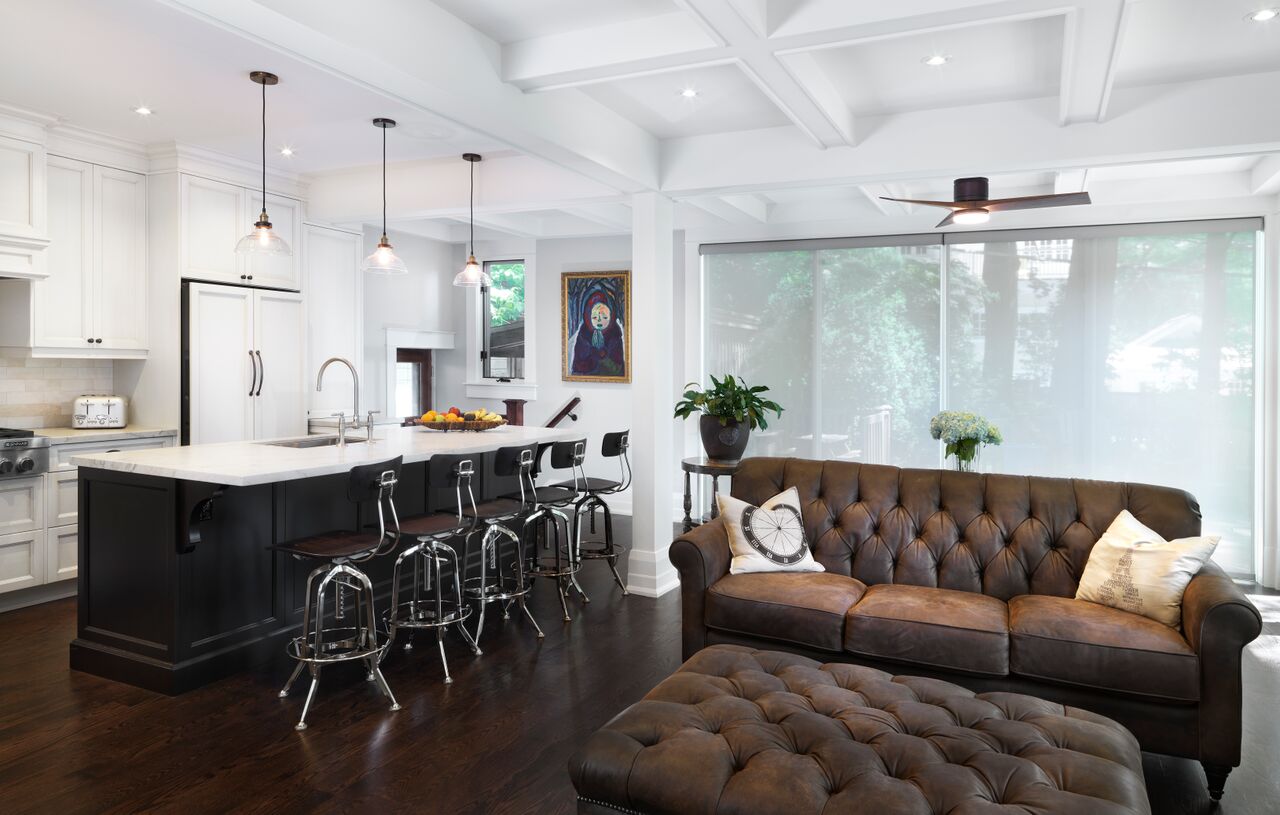 Simply Sophisticated: An open concept floor plan doesn't have to mean a completely open space with no defining rooms. This main floor renovation is a great example of using half walls to differentiate the upscale dining room from the living space and kitchen. A fireplace was strategically placed between the dining room and living room to help define the spaces as well. This home's new kitchen, laundry room, and a new entrance from the garage are features and conveniences that increase the value and function of the main floor.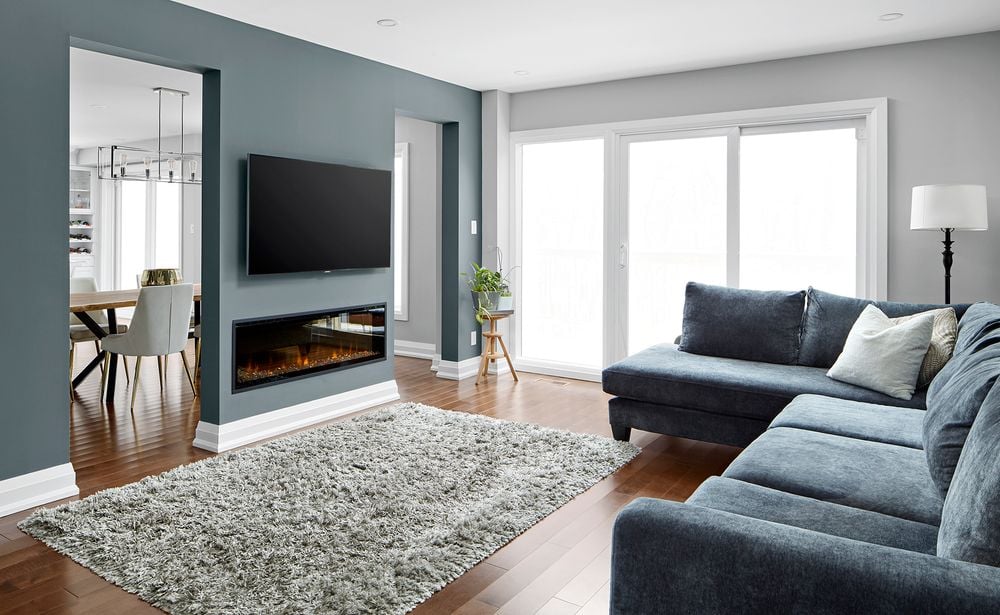 Universal Design: This home's main floor renovation was centred around ensuring the homeowners could live in their home well into the future. Universal design includes features like lower countertops, widened doorways, and removing interior steps. The original powder room is now a full bathroom includes an accessible commode, grab bars, and lower towel rods. In this renovation, the dining room was designed to be a transitional space that could be turned into the primary bedroom when the second floor becomes less accessible.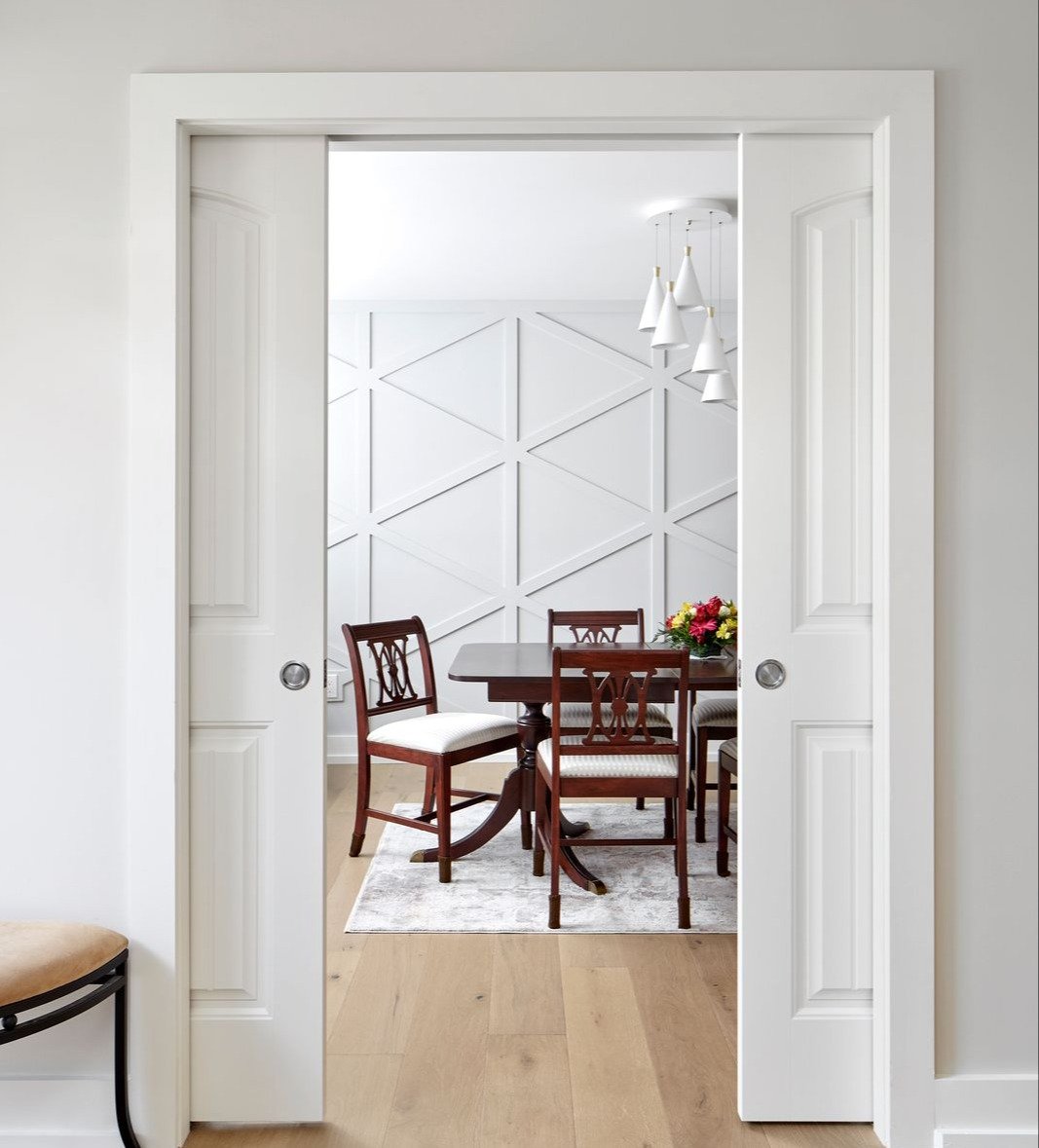 See What's Possible For Your Main Floor Renovation
The sky's the limit in custom home renovations, but sometimes all that potential can feel overwhelming. We can answer your questions and help you consider your possibilities. Contact Master Edge Homes to schedule a consultation and let's discuss your future main floor renovation.