The design and features in a home shouldn't keep you or your loved one from living there for as long as possible. Fortunately, we're well-versed in the use of adaptive living features and technology that improve safety without sacrificing style through universal design.
Universal design creates an environment where a home's design and features won't define whether a person can use the space or not. It affords someone the opportunity for independence and comfort while aging in place.
When Is It Time for a Universal Design Renovation?
Physical changes related to aging are, unfortunately, impossible to avoid. Although we certainly hope mobility, balance, or vision problems never develop, these health issues are much more likely to occur with age. Aging in place renovations will help you or your loved one ensure that the home is ready for these possible changes. What are the signs that a universal home renovation should occur sooner than later?
Frequent loss of balance
An increase in needing more effort to climb stairs, get up from the lying or sitting position, issues with carrying everyday items like laundry baskets, opening doors
Avoiding using parts of the home that are now too challenging to access
Frequently experiencing bumps and bruises around the house
Increase in forgetfulness, like leaving the stove on or leaving doors unlocked or open
Hearing and/or vision impairment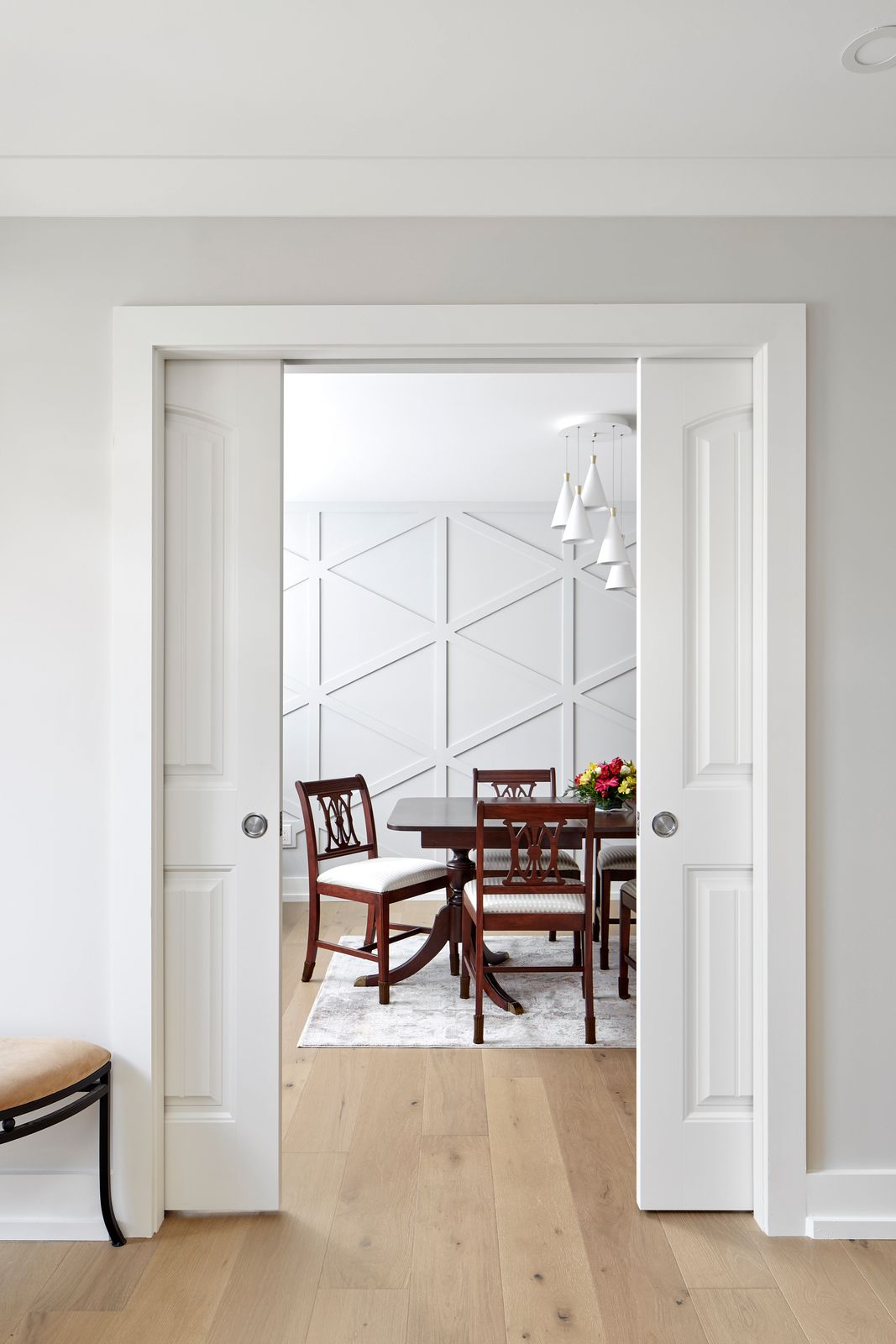 How We Approach Universal Design for Aging in Place Renovations on Your Terms
Aging in place is all about taking control over the limitations the home now poses by updating its features and layout. How do we assess what parts of the home need to be renovated to live more comfortably and safely? That's where the Universal Design Principles come into play.
What Are the Universal Design Principles for Aging in Place Comfortably?
Equitable Use: Make it a useful and appealing design for all
Flexibility in Use: The design suits a wide range of abilities through adaptability
Simple and Intuitive Use: Eliminate unnecessary complexity
Perceptible Information: Make its use and operation clear to understand
Tolerance for Error: Create fail safe features
Low Physical Effort: Make its use efficient and comfortable
Size and Space for Approach and Use: Make its use reachable and comfortable regardless of posture or mobility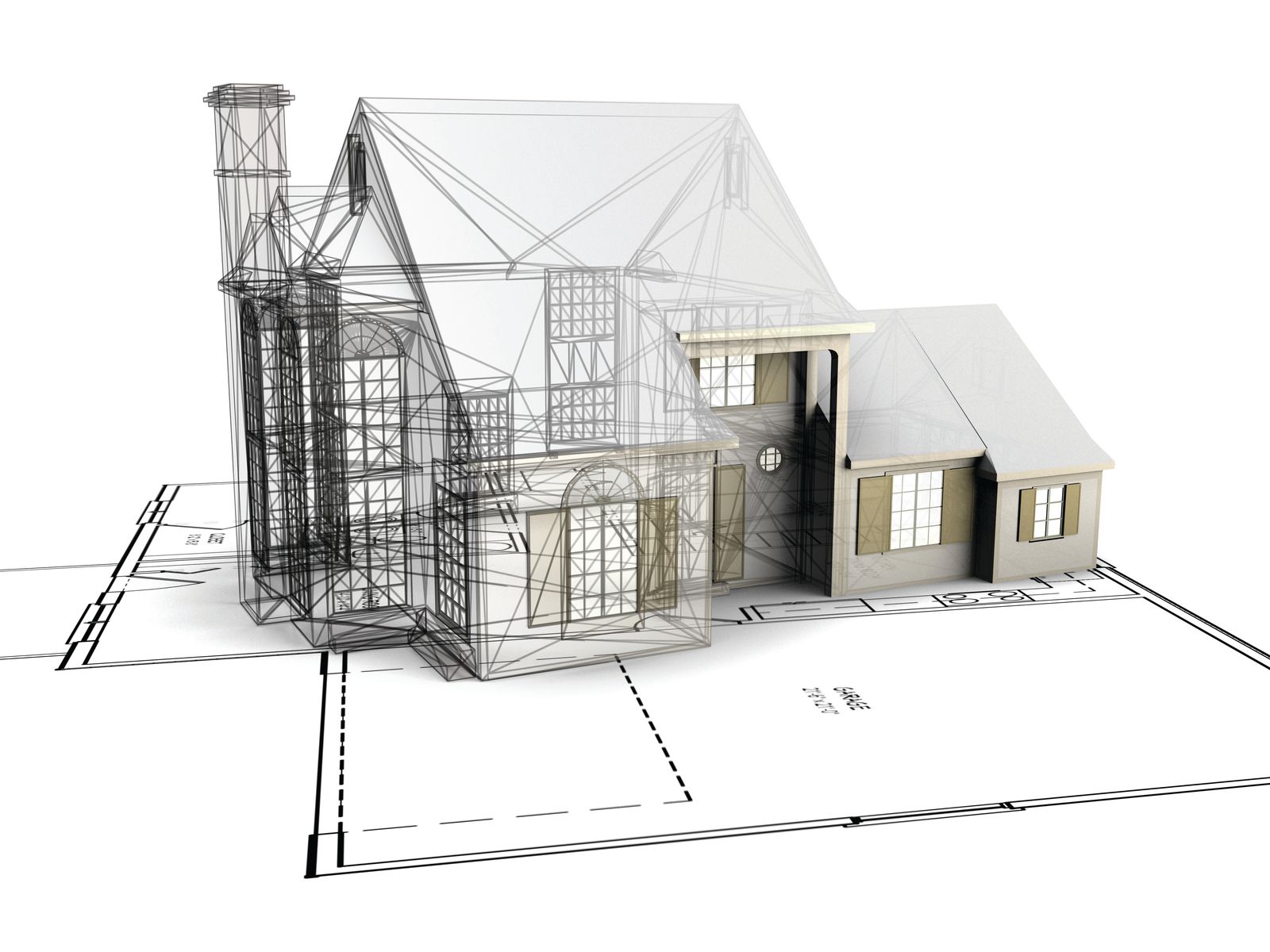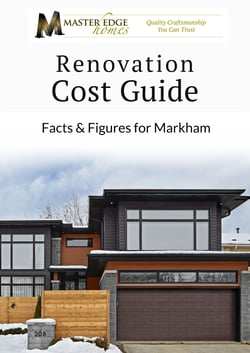 Download Our Complimentary Renovation Cost Guide E-book
Get instant access to renovation cost averages and pricing info for main floor renovations in the Markham area.
Our Strategy for Your Universal Renovation
Our certified Adaptiv Home Renovation Specialist is your best resource for the task. During the design phase, we'll discuss adaptive living features we can incorporate into the renovation based on specific needs. A universal renovation isn't all business and no fun, however, so we're dedicated to also making the renovation about personal style and taste.
Where in the Home is Universal Design Ideas Most Useful?
Some rooms pose more of a challenge than others, so they tend to require more focus. Slips and falls, burns, inaccessible storage and use, and tight spaces are challenges that thoughtful design can overcome.
Aging in Place Kitchen Design Ideas
Slip-proof flooring
Motion-activated and anti-scald faucets
Pull-down drawers in upper cabinets and pull-out drawers in lower cabinets
Additional and task lighting with accessible buttons and flat switches or motion activation
Multi-level lower cabinets that make it easier to work in the kitchen when seated
Under-the-counter microwave
Sinks that offer enough room underneath for a wheelchair
Wider entryways and open space for wheelchair or walker use
Motion or voice-activated soap dispensers
Smart ovens that remember the settings for your favourite recipes and can be turned on or off remotely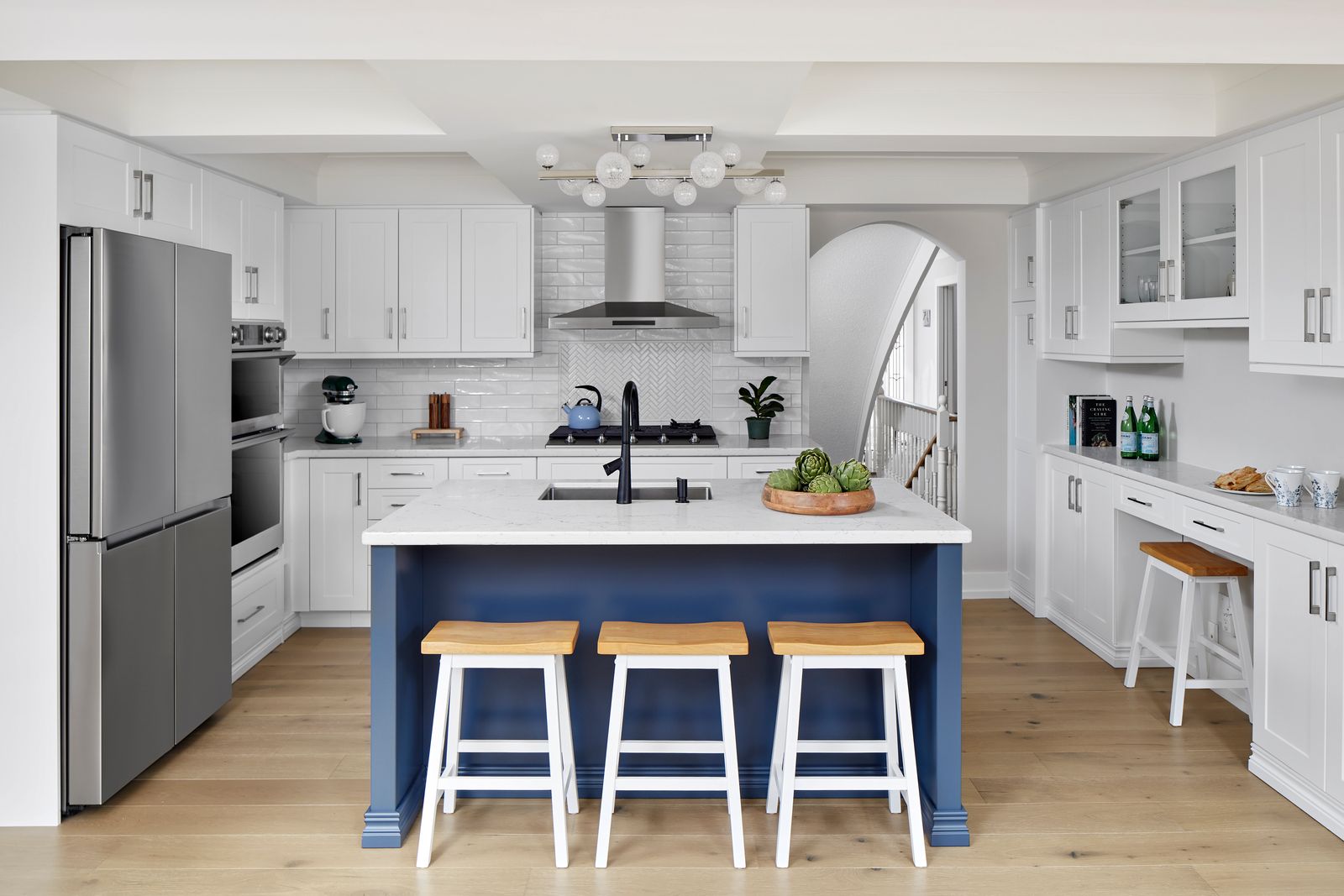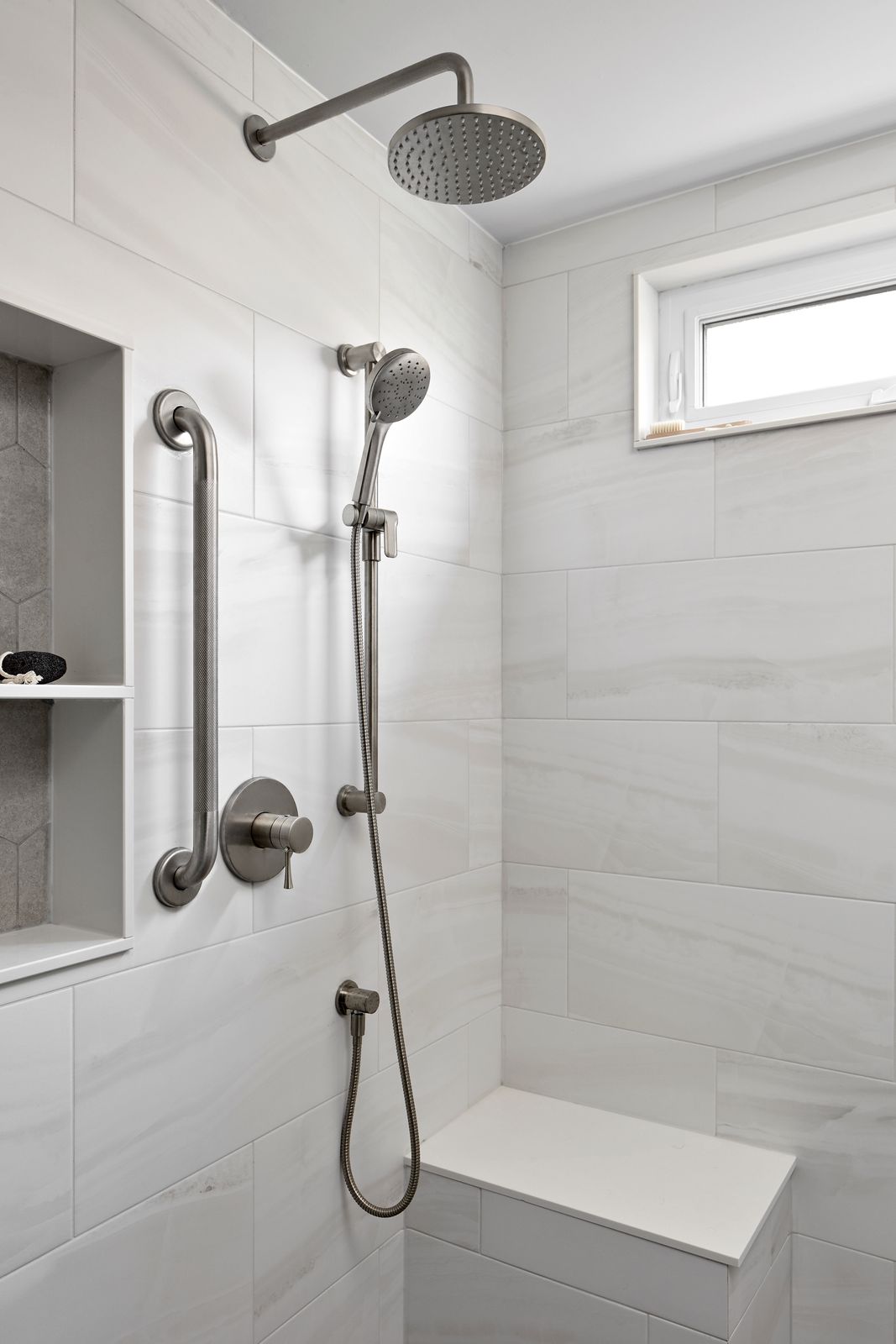 Bathroom Universal Design Ideas
Curbless, walk-in or roll-in showers and walk-in bathtubs to prevent falls

Shower seats

Motion-activated lights and faucets

Smart features that control shower temperature and allow you to turn your shower on/off remotely

Grab bars

Elevated toilets and bidets

Self-cleaning toilets

Additional task lighting with flat switches or easy-to-access buttons

Wider bathroom doors

Plenty of space for wheelchairs or walkers

Wall-mounted floating vanities that allow more room for wheelchairs

Varying counter heights
Helpful Resources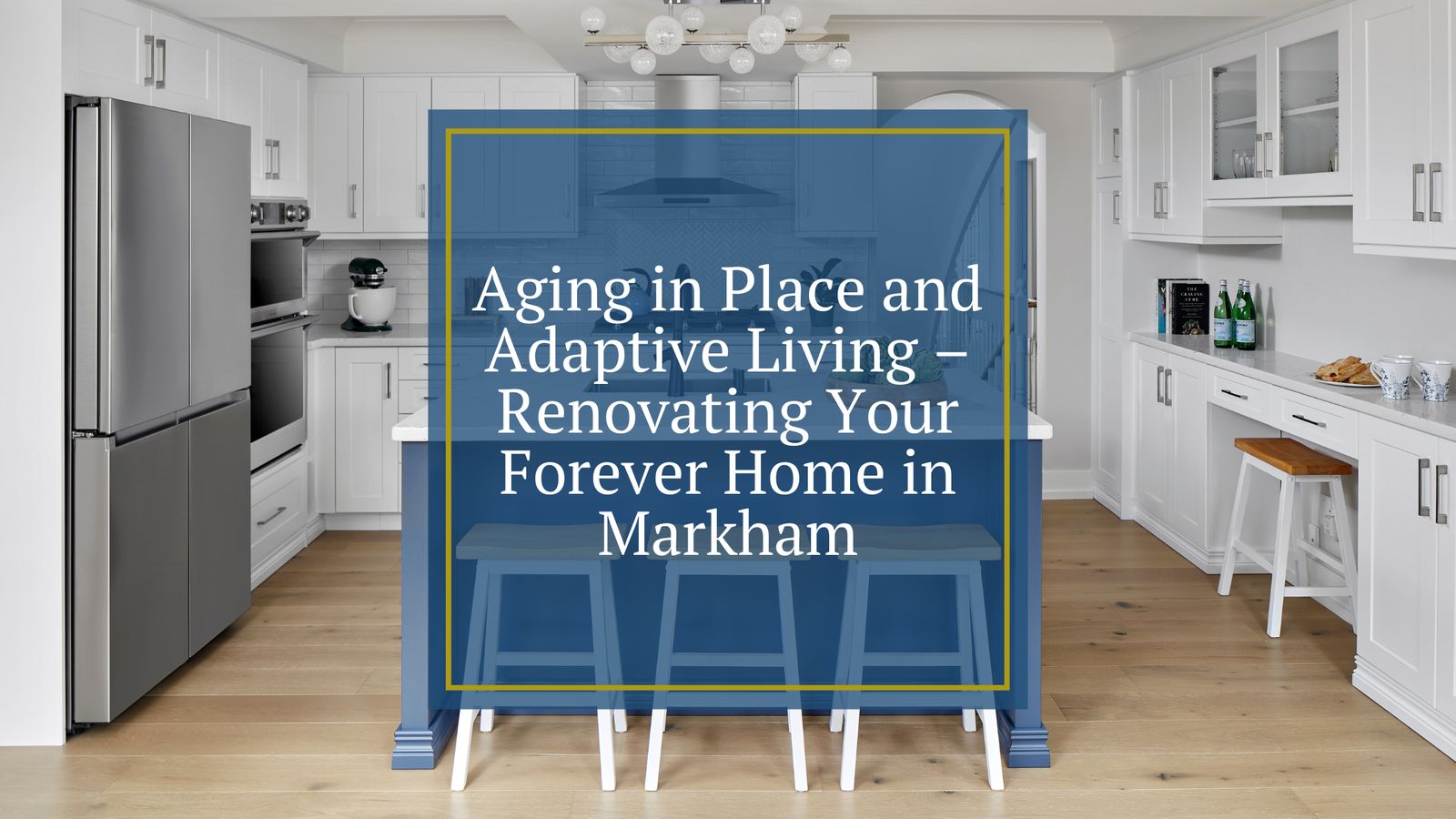 Adaptive Living – Renovating Your Forever Home
If you are wanting to stay in your home forever, your next renovation should consider the aging-in-place options to ensure you grow and live comfortably.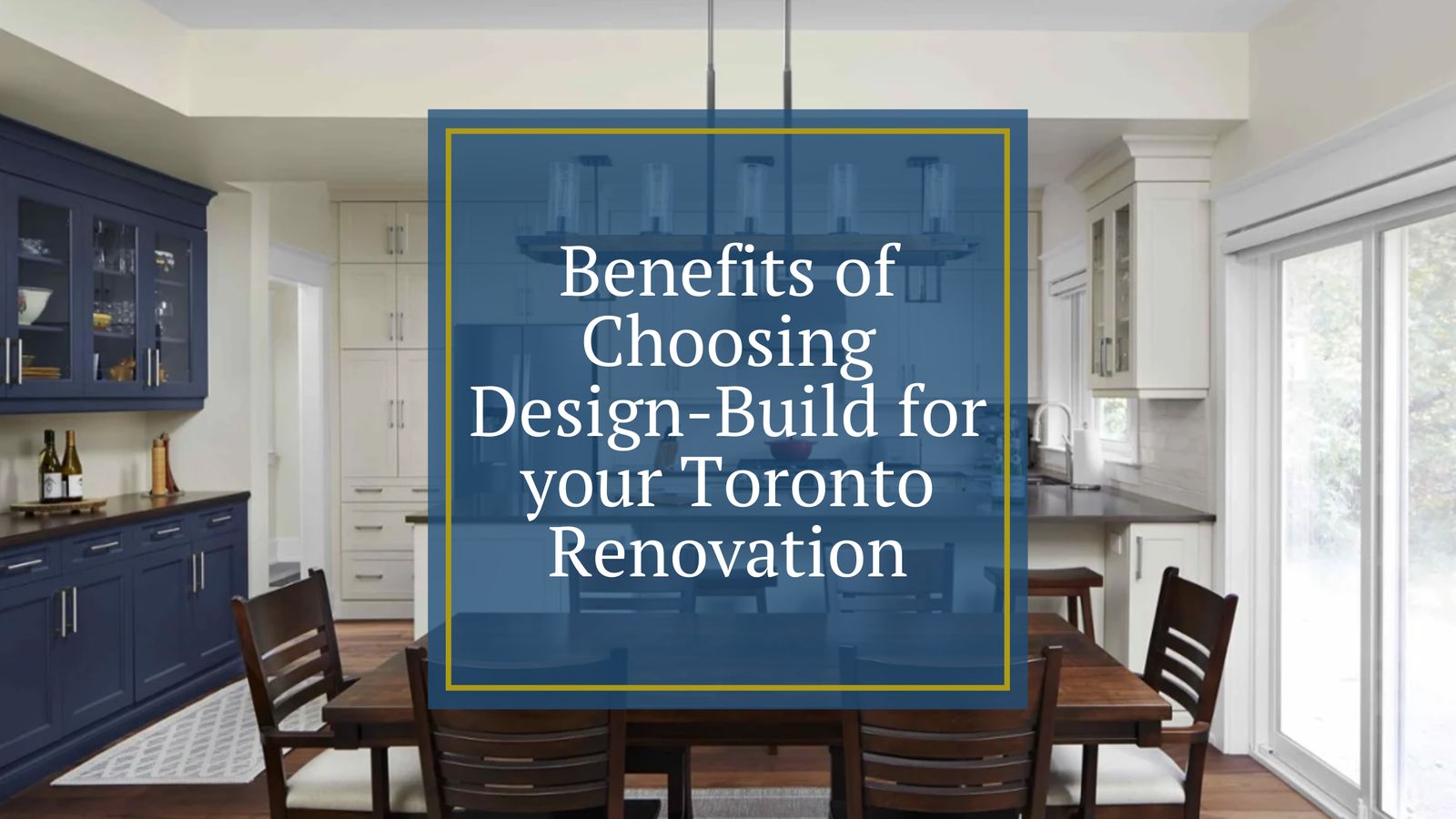 6 Benefits of Choosing Design-Build for your Renovation
If you're unfamiliar with design-build or are trying to learn more, there are several benefits of utilizing a design-build firm & how they can best help you.
Bedroom Universal Design Ideas
First-floor or bedroom suite

Flat switches and smart lighting

Closet redesign for accessibility

Wide doorways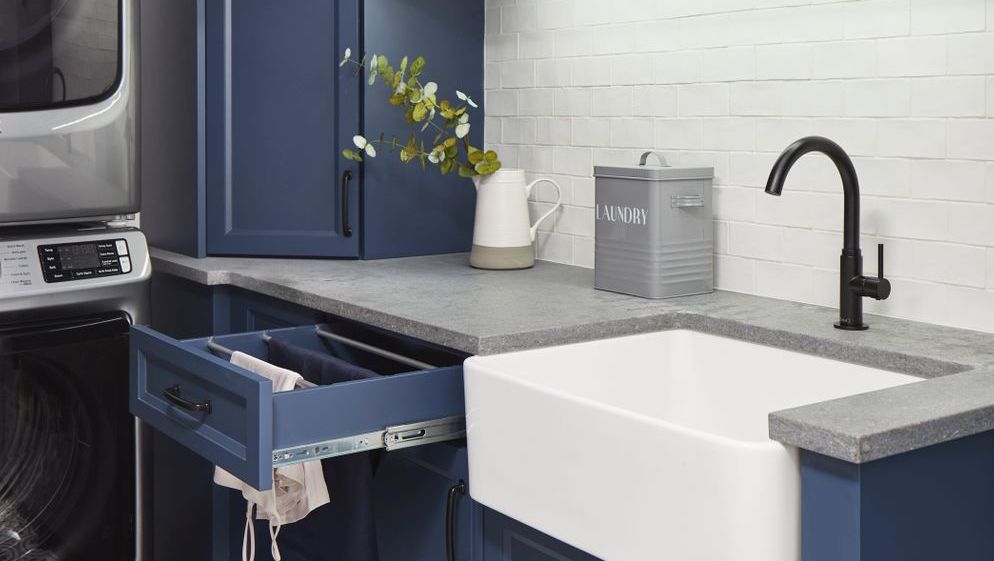 Laundry Room Universal Design Ideas
First-floor or location

Fold-down table for sorting clothes

Fold-down ironing board

Non-slip flooring

Sink that can accommodate wheelchairs

Countertops of varying heights

Front-loading washer and dryer to reduce bending
Whole Home Aging in Place Ideas
Widened hallways and doorways

Ramps to eliminate climbing stairs

Remove thresholds

Increase lighting with fixtures, windows, and skylights

Easy-to-operate door levers and handles

Voice assistant system in every room in case of an emergency

All-over smart home features for ultimate control through a smart device (control lighting, locks, kitchen appliances, the security system, and thermostat)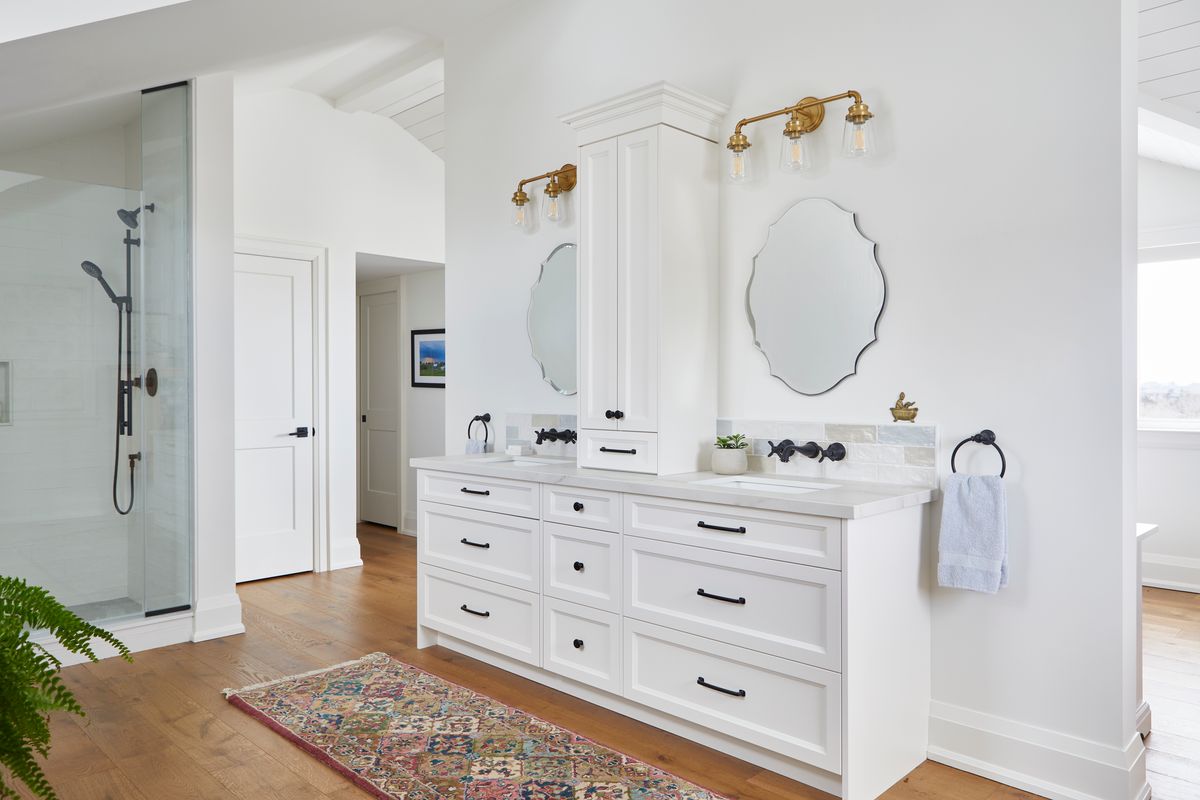 How Much Does a Universal Design Renovation Cost?
Adding adaptive living features may cost less than you think, thanks to a home accessibility tax credit. The credit is available to homeowners who are disabled or 65 or older. The cost will also depend on the level of renovation your home requires. Changing cosmetic details like flooring, adding grab bars, and changing plumbing fixtures will differ from structural changes, like widening hallways and doors. The best way to learn about costs is to complete our convenient online form.