How to Maximize Your Limited Storage Space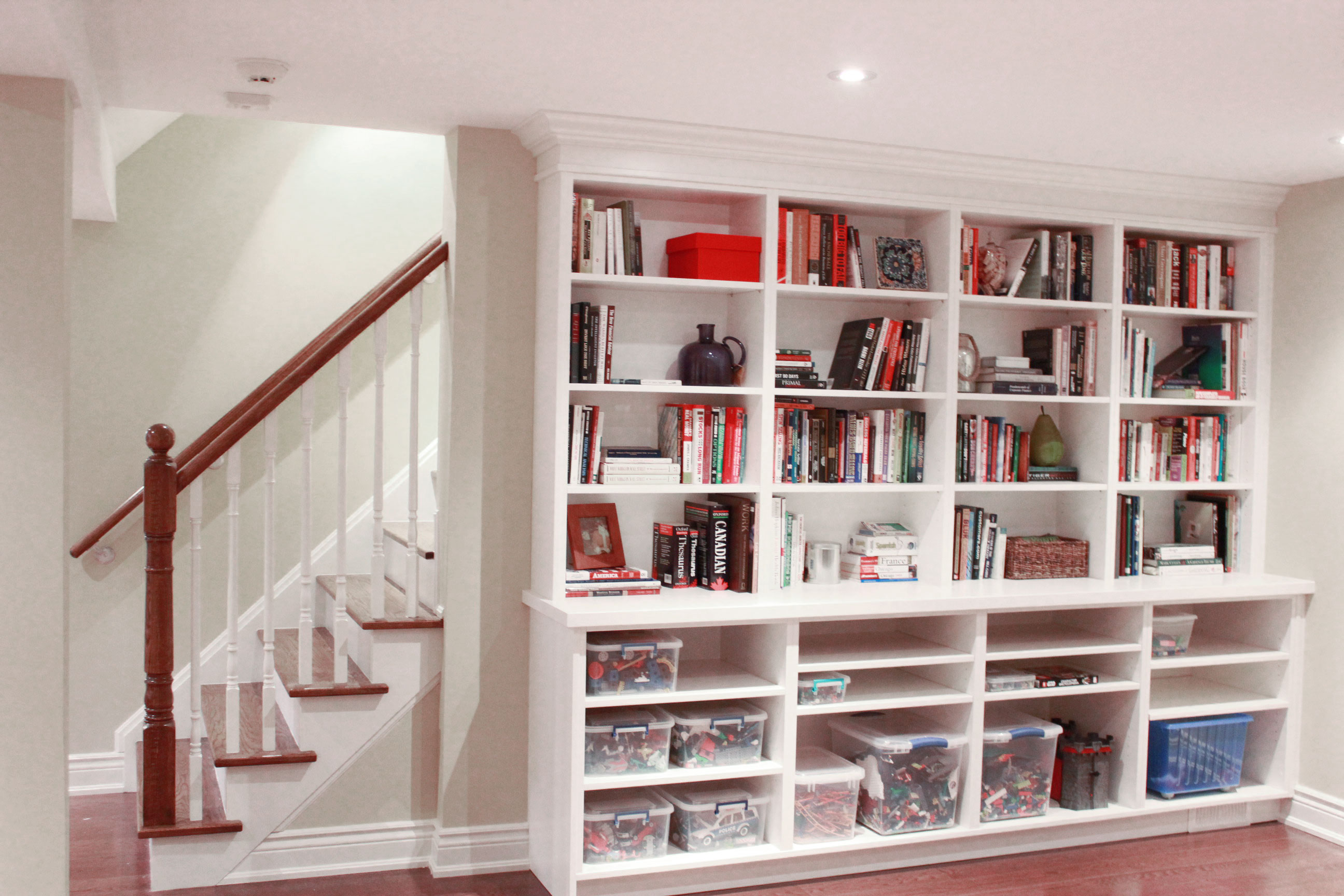 As a homeowner, you know that storage is a constant issue—ultimately, you can never have enough. That is why particularly small spaces can benefit from expertly designed built-ins. Organizational systems for your closets, under your basement stairs, and kitchen pantries are customizable based on your individual needs and lifestyle. Let's explore these 3 often-wasted spaces in your home to usefully maximize storage!
Closet space
You can create more storage in your closet by turning standard shelves and rods into custom, designed millwork drawers, short and tall hanging areas, shoe storage, jewellery storage, purse storage, and more. These are arguably the best ways to create space you didn't already have. Simply put, you can't go wrong with storage solutions—even if you don't have that ever-desirable walk-in closet.
Rather than using the space under your bed for seasonal storage (where you may or may not need to squeeze containers in to fit the space), we advise utilizing the harder-to-reach areas of your closet. You can also store a step stool or install one that folds up to be neatly tucked away when not in use, similarly to the design in some kitchens.
Basement stairs
The space below your basement stairs, on the main floor level, is another great area from which to gain more space. You may not have thought of this as a vital option, but it is quickly becoming trendy for good reason. No matter what you do here, this relatively simple renovation can further improve your home's functionality.
We have added a door and shelves to make it like another closet, split up the top and bottom to make cupboards, as well as created "cubby" space for baskets and a small seat. Another option is "stair storage", which has increased in popularity, whether between the main and second floors, or the main floor and basement. This involves literally creating drawers as each step.
Kitchen pantries
Although not a new trend, our clients have long been trying to expand and improve their kitchen pantries. This space tends to be a source of contention overall. In general, it can be challenging to achieve more storage in the kitchen—but it is certainly important if you like or aspire to cook and entertain. Much like walk-in closets, a walk-in pantry is the most desirable when it comes to space. It also enables the best use of an organizational system.
Even if you don't have this option, however, there are other useful ways to maximize storage in your kitchen—from rollout cupboards to pull-out step-stools (that let you embrace your high cupboards more). And what's the best answer to those pesky kitchen corners? We like to use pull-out drawers and install some magic corner ideas.
How to implement these ideas
At Master Edge Homes, we love to collaborate on functional designs to resolve your storage issues, while only adding to the beauty of your home. We also work with outside vendors, as needed, such as closet specialists and kitchen design studios to customize closet, basement stairs, and pantry spaces.
Contact us today for more information or any questions related to storage and other renovation matters!