How to Integrate the 2020 Pantone Colour of the Year into Your Home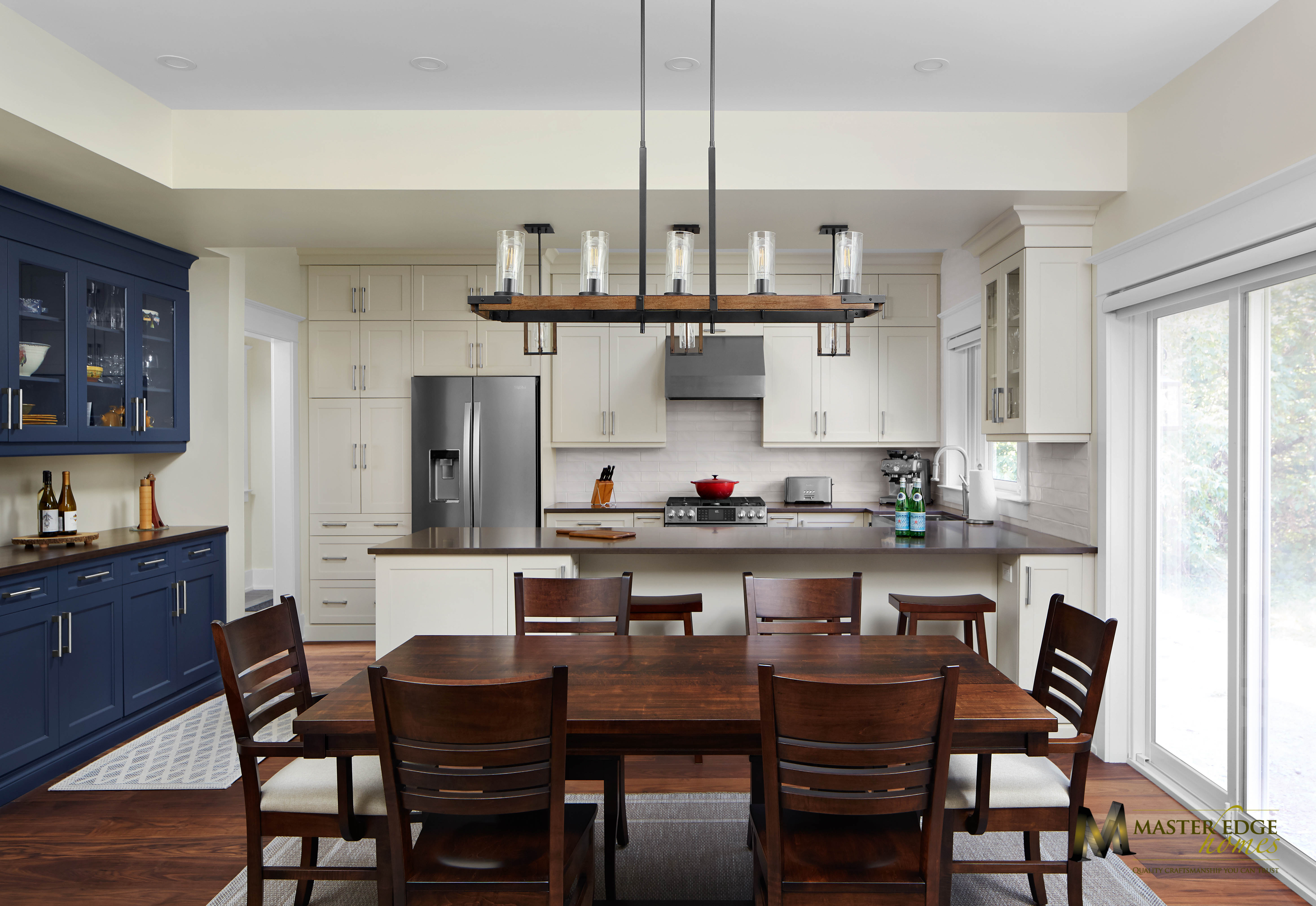 When it comes to updating your home, this year's Pantone Colour of the Year—Classic Blue—is a great choice for its timelessness and versatility. Whether you like to follow trends or play it safe, we explore several ways Master Edge Homes can utilize this tone to add depth and richness to personalize your next build or renovation.
Kitchen
To experiment with colour, try using Classic Blue for your kitchen cabinets or island. These are eye-catching, focal points of the room, but are also relatively easy to change down the road. For a bolder option, try adding the colour as your backsplash, floor tiles, appliances, or hood fan. To add dimension, we recommend using white, grey, or gold accents or trims.
Exterior
If you prefer subtle accents, consider painting your front door, shutters, or backyard shed in Classic Blue, as paint is a simple (and relatively quick) way to change the look of your home. Although eye-catching, this colour will add a level of sophistication to both traditional and contemporary homes.
Bathroom
Your bathroom vanity is a great place to experiment with this colour. Although you may spend a lot of time in there getting ready for the day, your guests may not. In this regard, it is a safe and understated choice. Since we tend to associate blue with the ocean, this shade is perfect for helping you transition into relaxation mode after work.
Laundry Room
Choosing a blue washer and dryer will allow you to preview the Pantone trend without making a serious commitment. Chances are, your laundry machines are tucked away so you only look at them when you're quickly pouring in detergent or throwing in an anti-static sheet. Want to use this space (or your mud room) to go bolder? Pick blue floor tiles or paint for the walls or interior doors.
Bedroom
Cool colours tend to make us feel calmer, so consider testing Classic Blue in your bedroom—be it with furniture, lighting, paint or printed wallpaper. An accent wall can also give you just the right amount of pop to enjoy this twilight shade.
To learn how we can help you create the home of your dreams, particularly with bold colour or subtle accents, contact Master Edge Homes today.