Home Design Trends for 2020
Over the last several decades, you have probably seen a lot of home design trends come and go. There was plastic covered furniture, corduroy sofas, super minimalism, and now the everything-old-is-new-again fashion. While the peak of renovation season is quickly approaching and we are still early in the year, we thought we'd explore the (much improved) fun and functional home décor choices you can expect to see throughout 2020.
Colour
Even though many homeowners feel safe and comfortable with their whites, creams, and beiges, a bolder colour has a big impact when you walk into someone's house. Pantone's Colour of the Year was recently announced to be "Classic Blue"—a rich, vivid shade similar to navy. If you feel a bit shy to go this route, the trick is incorporating it in low-traffic areas or in smaller doses.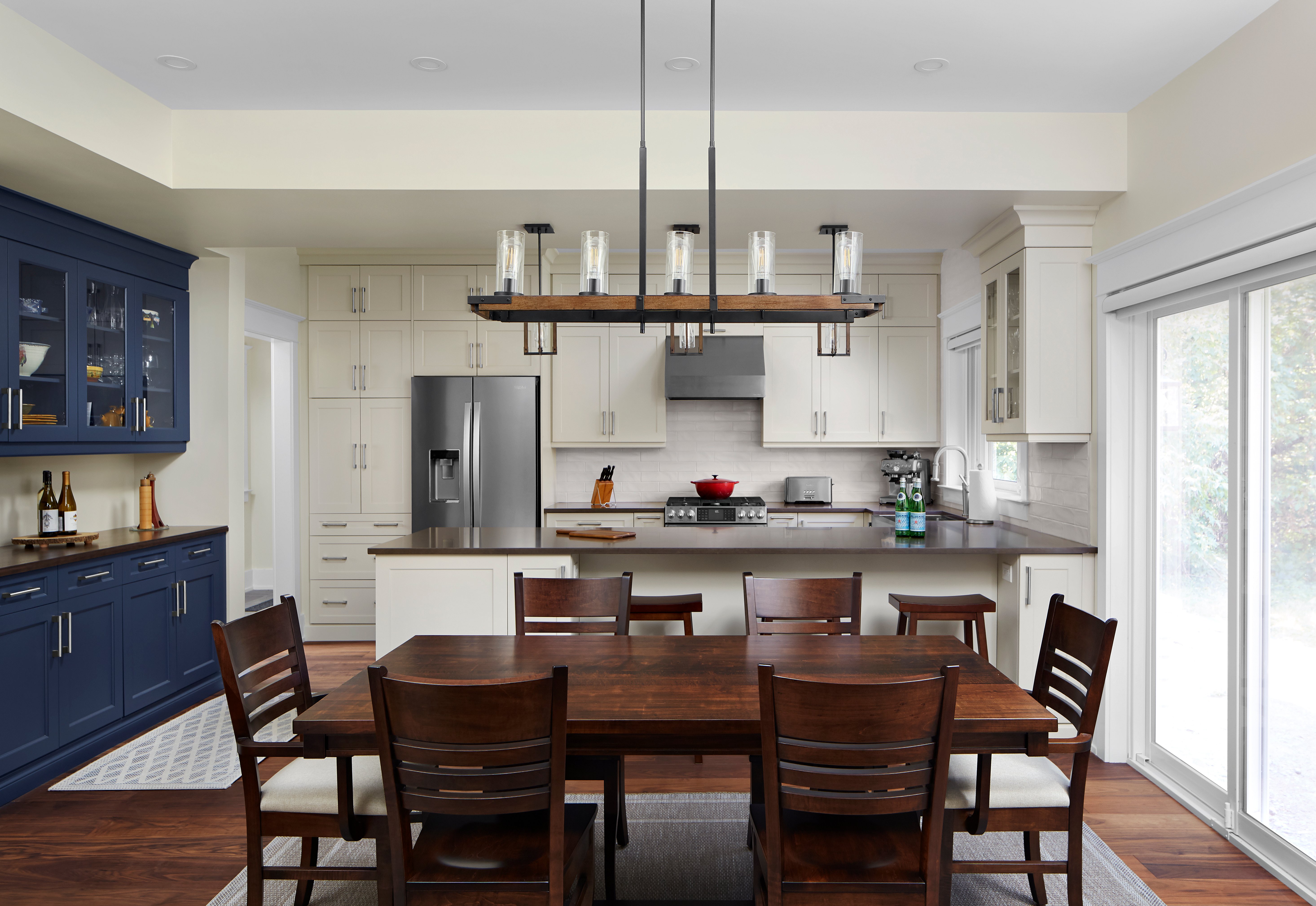 Three-toned kitchens are an excellent example of this because you can stick to a more reserved option for the upper cabinets, while going bolder with the lower ones. Alternatively, you can keep all perimeter cabinets neutral and create more of a focal point on the island cabinets. In addition to gorgeous blues and other solids, colourful wallpaper prints have made a big comeback for their unique patterns and bright quality.
Wood

Perhaps taking a little cue from the 1960s, which were certainly adventurous in home décor ideas, wooden accents are resurfacing in a big way. From bathtub "aprons" (the full exterior of the tub) to your kitchen range hoods, a little wood adds a little something unexpected and earthy. Butcher-block kitchen countertops and kitchen islands can also provide a nice blend of rustic chicness and contrast, not to mention durability.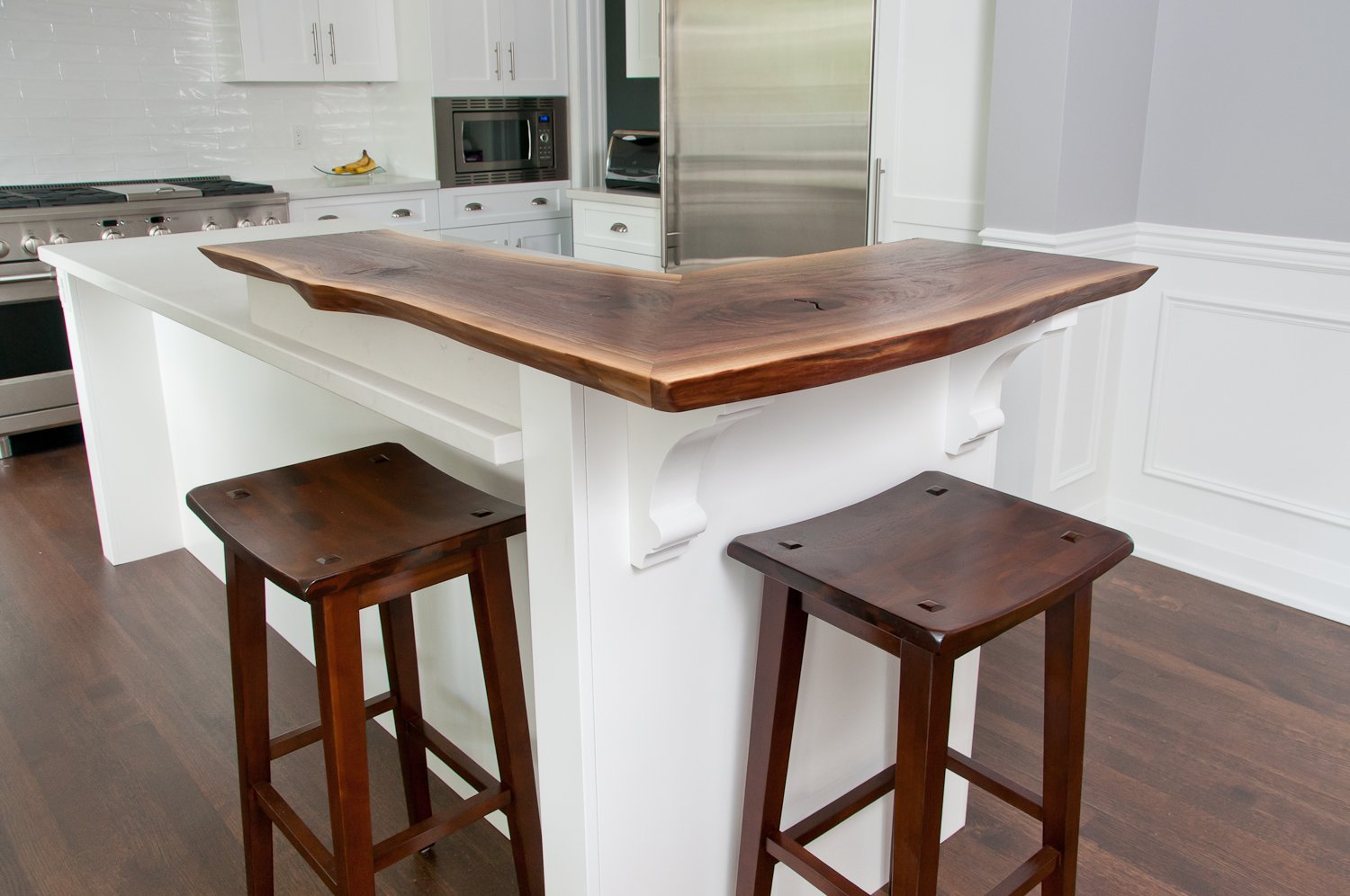 Backsplashes
Kitchen backsplashes are another great way to infuse some trendy elements into your home—and without going too over-the-top if you lean more conservative. The industry today offers a wide range of options, including granite, marble, or a mix of glossy and matte (from small tiles to one large slab). And going back to the subject of colour, homeowners also have a ton of choice with backsplashes. For a little updated version of the trend, however, we are seeing this feature trickling upwards to cover the entire wall leading up to the ceiling.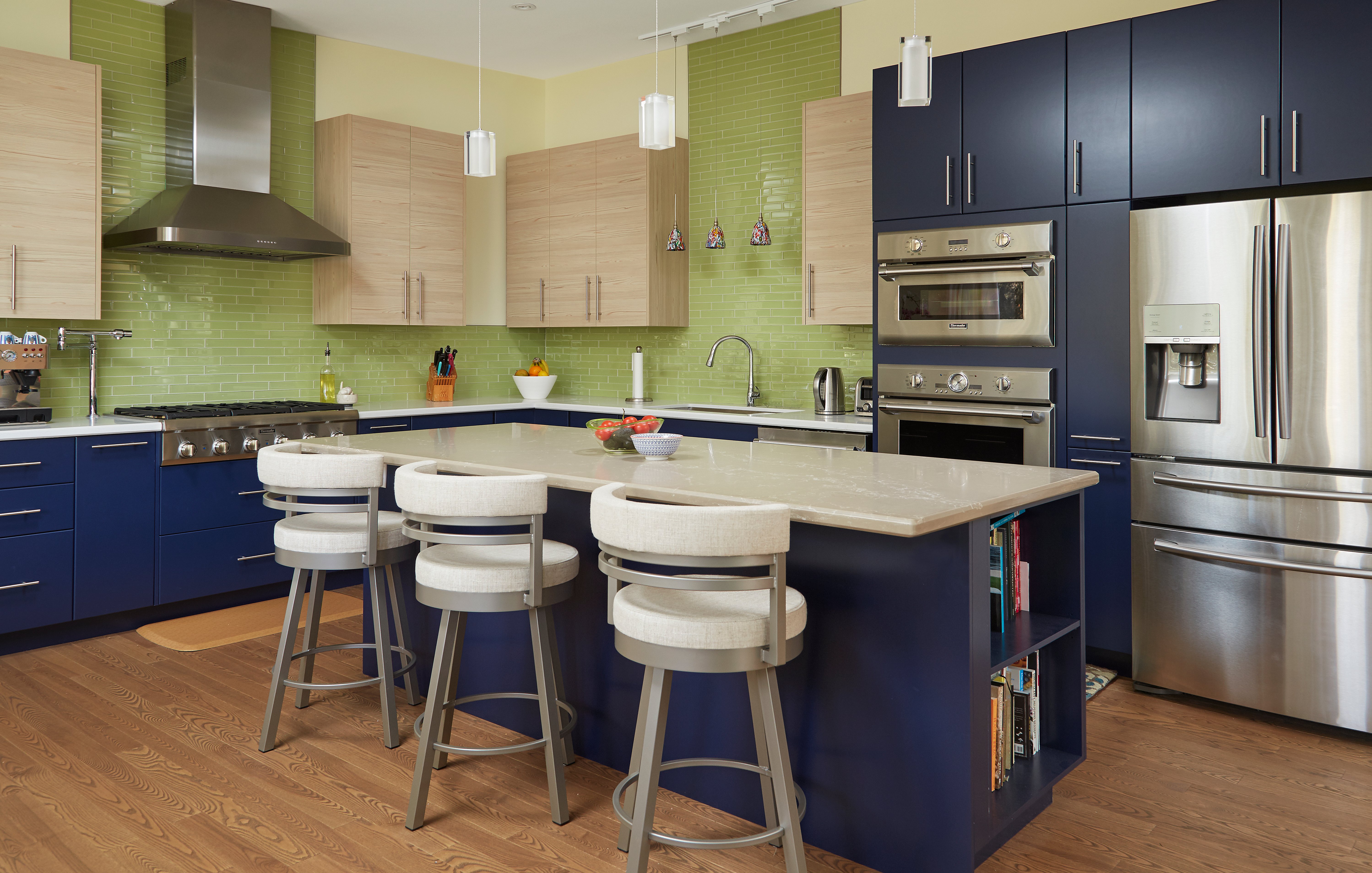 How to implement these ideas
It's important to hire a contractor who can guide you in choosing designs, materials and colours for your finished product. Over the last 15 years, our team has enjoyed home renovation projects where we can construct and implement interesting features. To help you fully embrace or tread cautiously through the maze of 2020 trends, contact us today!