Master Edge Homes is committed to providing quality home builds and renovations precisely how you envisioned them. With a team of dedicated and diligent personnel, Master Edge Homes ensures that every project is completed with the utmost attention to detail and value that you expect from an investment as significant as your home.
Renovation Services Page
Every home has at least a few flaws. Maybe the kitchen isn't big enough for more than one cook, or perhaps you need a home office or more space for entertaining. Fortunately, moving isn't the only option if you're unhappy with your Toronto home. Master Edge Homes, your Markham home renovator, can help you transform your house with an addition or remodeling project.
Top Markham Renovation Services
Markham is one of the most popular areas in the Toronto area for good reason. Located just 20 kilometres from downtown Toronto, the Markham area is the ideal place to live whether you're single and just starting your career, expanding your family, or ready to retire.
Making your home your own often takes more than simply hanging artwork and moving in your furniture. We can help you personalize and upgrade your home, whether you have a Cape Cod, Classic Revival, Regency, Ontario Classic, Italianate, Tudor, bungalow, townhome, condominium or a modern two-story home.
Master Edge Homes was voted Top Markham Renovator for 2021, an honor that's particularly meaningful to us. We live and work in the area and are proud that our renovations help improve and support our community. Our company serves the entire Markham and East Toronto area, including Thornhill, Unionville, Markham Village, Willowdale, Angus Glen, The Beaches, Scarborough Cliffs, Birchcliffe and East York.
Among the renovations we tackle are:
Kitchens: A renovation gives the hardest-working room in your home a much-needed boost. Although adding a fresh coat of paint to your family or living room may be all you need to do to update those rooms, kitchens are a little more complicated. Kitchen remodels often involve updating or moving plumbing and electrical lines and installing top-of-the-line appliances. Fortunately, your renovator can help you consider all the options and choose features and appliances that improve the function and beauty of your kitchen.
Bathrooms: Does your family compete for bathroom time every morning? Solve the problem by adding a brand-new bathroom to your home. Remodeling is also an excellent option if your bathroom is tired, outdated or just plain unattractive. Adding upscale or high-tech bathroom amenities, like soaking tubs, steam showers, surround sound systems, heated floors, smart mirrors or motion-activated faucets, will transform your bathroom into a relaxing oasis.
Master Suites: A comfortable bedroom is the key to a good night's sleep. Unfortunately, sleeping well can be a challenge if your master suite is cramped, unappealing or noisy. Whether your house is 100 years old or recently built, we'll help you create a luxurious suite that offers the ideal place to rest, relax and recharge. Master bedroom suites weren't common in older homes in our area. Luckily, there's no need to settle for a bedroom that just isn't big enough. We can use existing space within your home to create a master bedroom and ensuite bathroom or build an addition to house your master bedroom suite.
Main Floor Renovations: Do the public rooms of your home reflect your personality and style? Whether you've lived in your house for years or recently moved in, our Northeast Toronto home renovation services may be just what you need to personalize and revitalize your main floor. In addition to upgrading your kitchen, living room, family room and dining room, we can also expand your home with an addition, create a main-floor home office or guest suite, or add a grand staircase.
Basements: The lower level of your home offers plenty of space to expand when space is tight. In fact, the basement is a great place to add a home theater, bar, family room, office, craft room, game room or guest room. Depending on the condition of your basement, your renovation may include waterproofing, adding additional lighting or windows and erecting brand-new walls and rooms.
Additions: If lack of space is the problem in your home, an addition makes perfect sense. Add a few bedrooms and a bathroom to accommodate your growing family or create the ultimate family room/kitchen combination. Need more outdoor entertaining space? Include a two-story deck with outdoor kitchen in your addition plans. The possibilities are endless.
Whole-Home Makeovers: Is your entire home unappealing, worn out or unsafe? During a whole home makeover, you can change your floor plan if you want, replace damaged floors, upgrade faulty plumbing or electrical lines, incorporate a master suite addition, add a fireplace or smart home features, and revitalize your home's exterior and outdoor spaces.
Interested in improving your home with a renovation? Give us a call or use the "Contact Us" form to give us a little information about your project.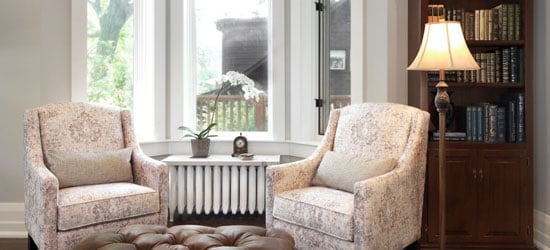 Discover more about how we can make your dreams a reality. Call us today at (905) 201-1054.