Create Your Dream Oasis
Muskoka Cottage Renovation Services
Master Edge Homes is a family-owned and operated company that understands the need to get away from the hustle of Markham. Our love for Muskoka makes us want to help other Lake lifers renovate their Cottage to create the getaway home of their dreams.
Older homes and cottages are certainly charming but they're not always comfortable. If your Muskoka cottage or vacation home is old, cramped, drafty, or doesn't fit your family lifestyle, why not upgrade it with a bathroom or kitchen renovation or an addition?

Muskoka Cottage Renovation Ideas
With more than 1,500 lakes, pristine beaches, and acres of forest, Muskoka, Ontario is the ideal place to spend a weekend or the entire summer season. Whether you've just bought a cottage or cabin or vacationed at your home-away-from-home for years, chances are there are a least a few things you'd like to change about the home.
No matter what the size of your vacation home, a cottage renovation is an excellent way to:
Increase Living Space with a Cottage Addition
Vacationing has certainly changed in the 100 years since Muskoka first became a popular holiday destination. While previous generations were content to shared bunk beds in tiny cottages, today's cottage owner believes holidays are more enjoyable when there's plenty of room to spread out.
We'll help you choose the best way to increase the size of your home, whether that's expanding the kitchen, adding a few bedrooms and bathrooms, or building a second-story addition. During your first meeting with our design-build team, you'll discuss the things you do and don't like about your cottage. Based on that information and our inspection of your vacation home, we'll prepare a design that will turn your home into the ideal retreat.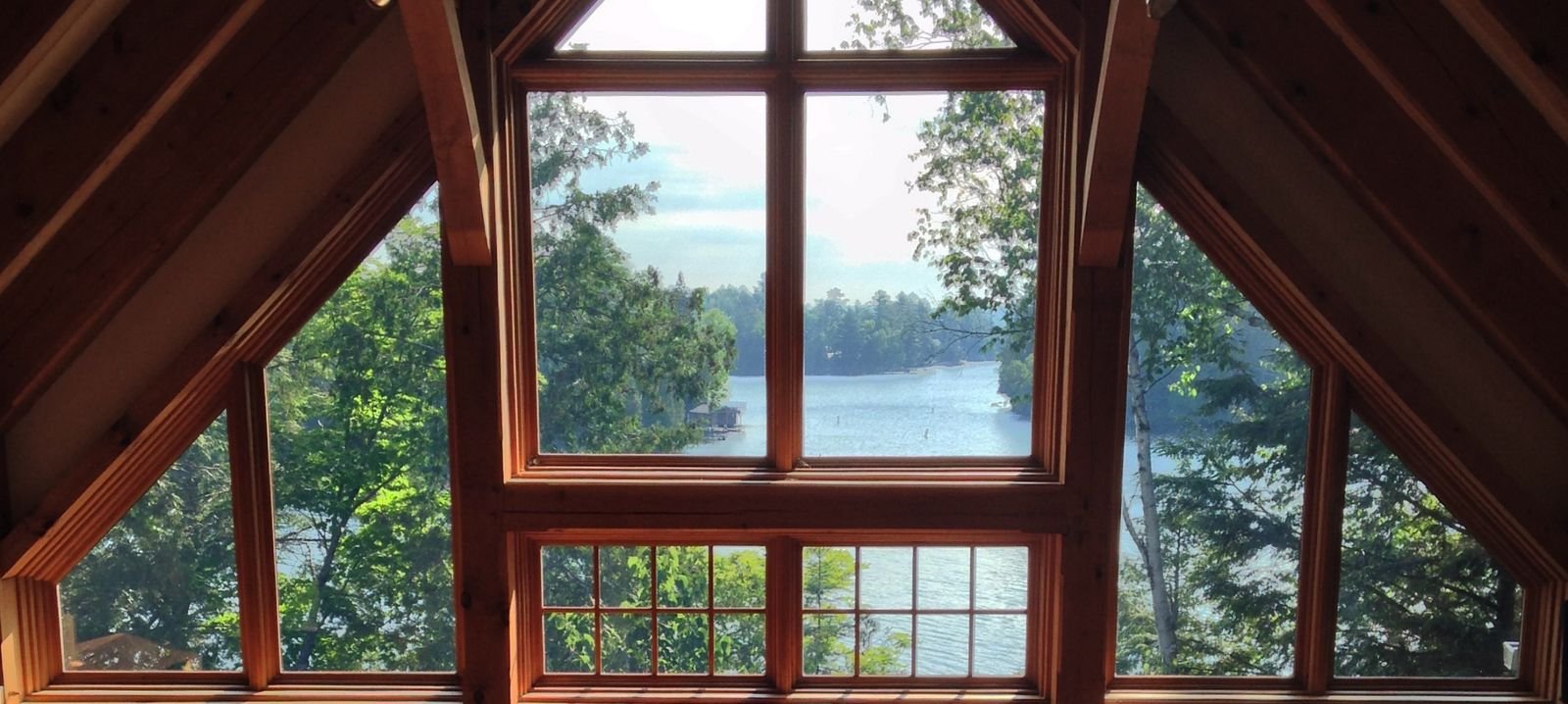 Improve Your Muskoka Cottage Layout
Design wasn't always the overriding concern when our grandparents or great-grandparents built their vacation cottages. As long as the homes had a basic kitchen and bathroom and a few places to sleep, they were happy. When the family grew, a new bedroom was simply tacked onto an existing room.
Over the years, makeshift additions and changes created unusual floor plans or tiny rooms that just don't feel comfortable today. During your renovation, you can create an open floor plan, change the location of rooms, relocate entry doors, or add a deck or garage.
Improve Efficiency to Keep You Cool (or Warm)
Most older vacation homes aren't very energy efficient. Gaps in the siding, inadequate insulation, and drafty doors and windows make it difficult to keep your home cool enough in the summer and warm enough in the winter.
In addition to correcting these issues, you may want to add central air-conditioning, upgrade your furnace, install ceiling fans, or build a shady, three-seasons room.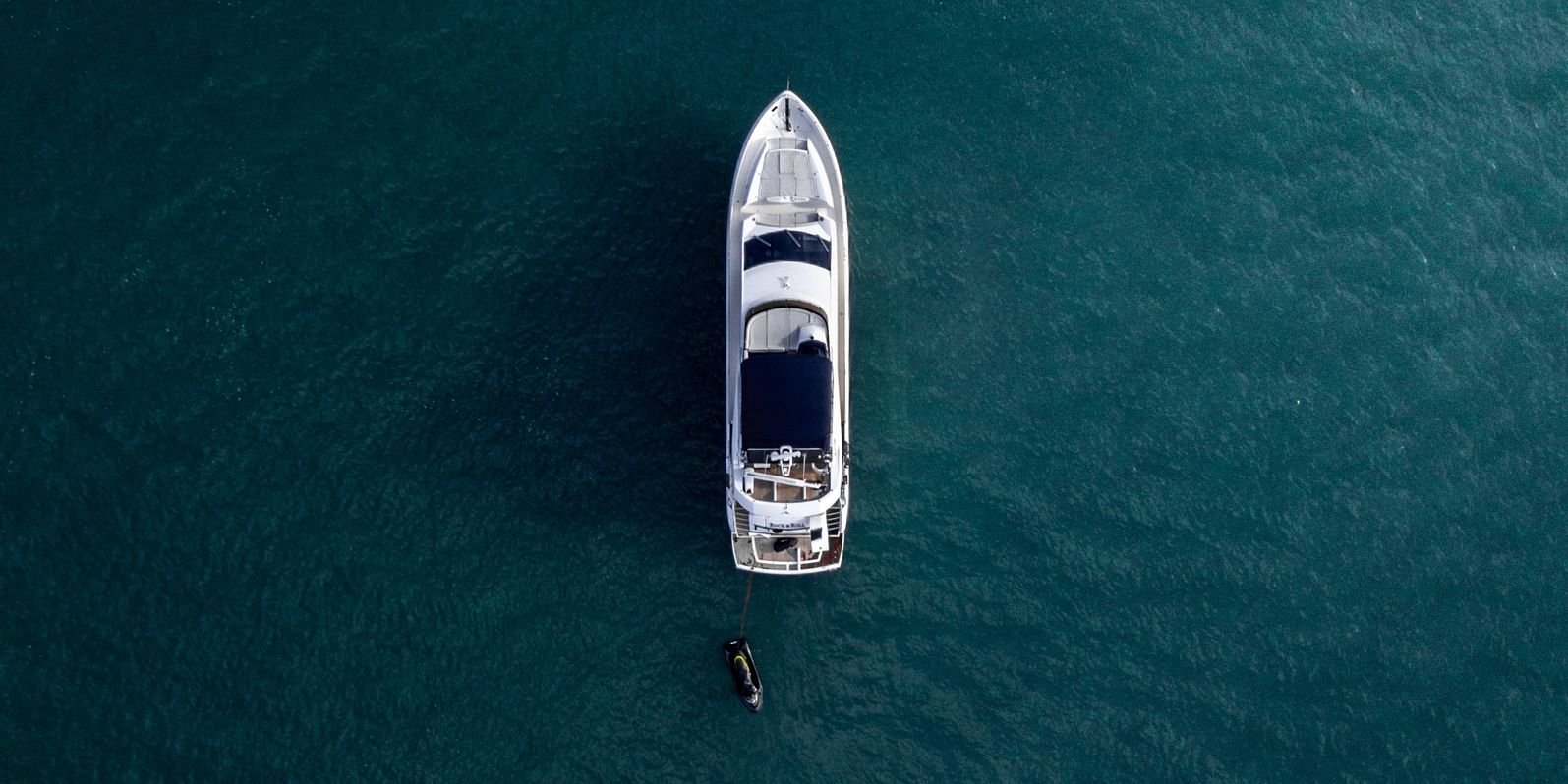 Correct Structural and Other Issues
Rotted wood, cracked slabs or foundations, leaky roofs, moldy rooms, outdated plumbing, and electrical lines, and other problems affect your comfort and your safety. During our Muskoka cottage renovations, replacing and repairing old, inadequate, or unsafe systems and structures is a priority.
Make Room for Your Boat
If your boathouse is old and dilapidated or, even worse, you don't have a boathouse, you'll want to give us a call. Depending on the condition of the boathouse, we can make repairs and additions or build a brand-new structure. These days, boathouses aren't solely for boats. Boathouses offer more room to enjoy your surroundings in comfort. For example, you could add a hot tub and a wall of windows to the second floor for leisurely evening soaks, or turn the space into an exercise room, art studio, or family room.
We'll help you create a brand-new boathouse that complements the style of your home while offering plenty of storage for boats, jet skis, and other water equipment. Hate making a dash for the cottage when a sudden rainstorm hits the lake? When you connect the boathouse to your home, you'll avoid downpours – plus you'll be able to reach the hot tub or exercise room without going outside during the winter.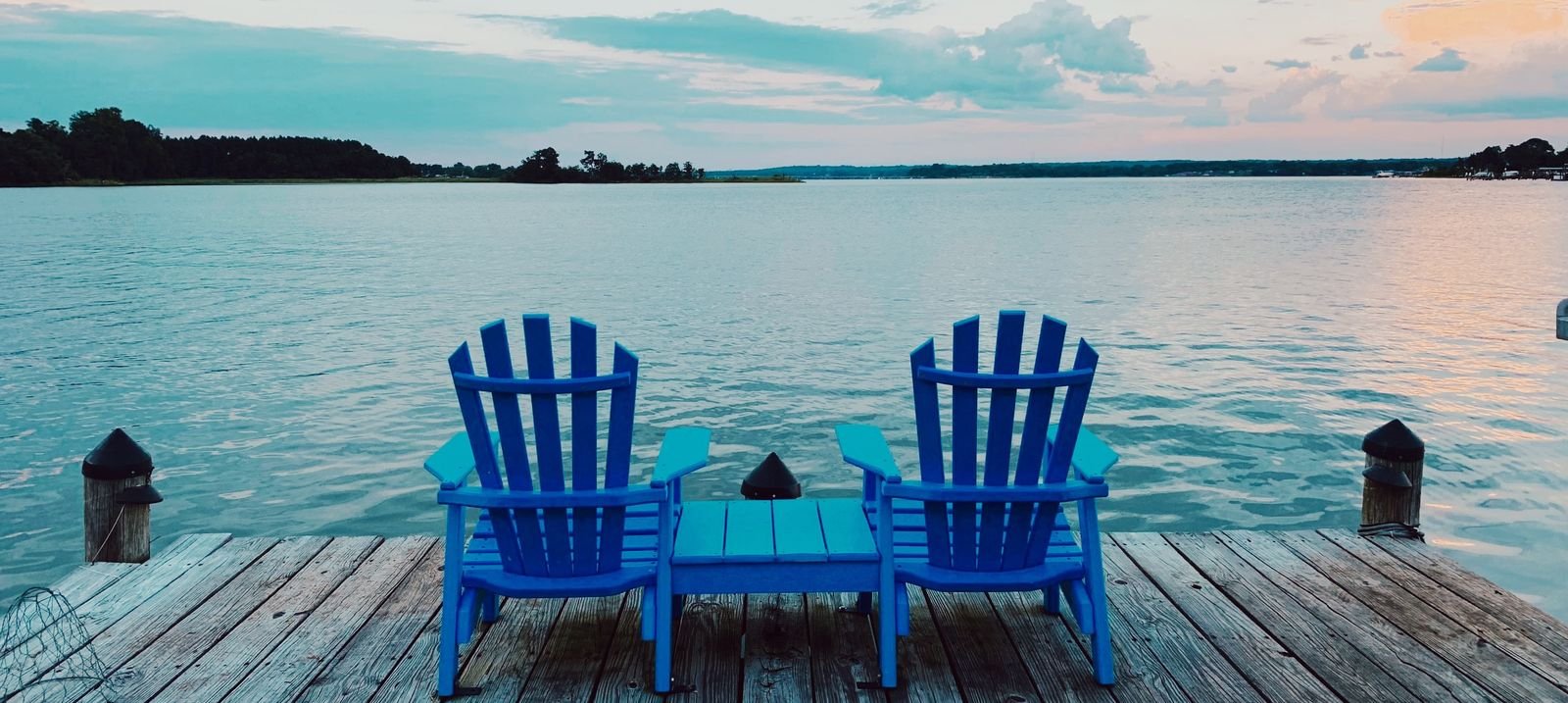 Add the Luxurious Amenities Your Cottage Deserves
Vacations should be about indulging yourself. If you're not comfortable in the cottage, it's much harder to enjoy your time away from work. Sure, your kitchen may be perfectly usable, but do you like it? If not, double or triple the space and add custom-made cabinets, natural or engineered stone countertops, a chef-quality range, a wine chiller, double islands, heated floors, and other amenities.
Is your master bedroom dull and dreary? Take a little inspiration from your favorite hotel and turn it into the ultimate retreat with a soaking tub and steam shower with surround sound.
Want to take advantage of the amazing view outside your home? Add floor-to-ceiling windows to your bedroom or family room, complete with remote-controlled shades. Do you entertain often? Your guest will love watching the latest blockbuster in your home theatre, sipping a drink in the indoor/outdoor bar area, or enjoying a tasty meal in your dramatic dining room.
We'll take care of every step of your renovation from completing the design work and arranging permits and costs, to carrying out the construction/renovation process. Contact us today and we can't wait to help you turn your cottage into the ultimate Muskoka vacation home!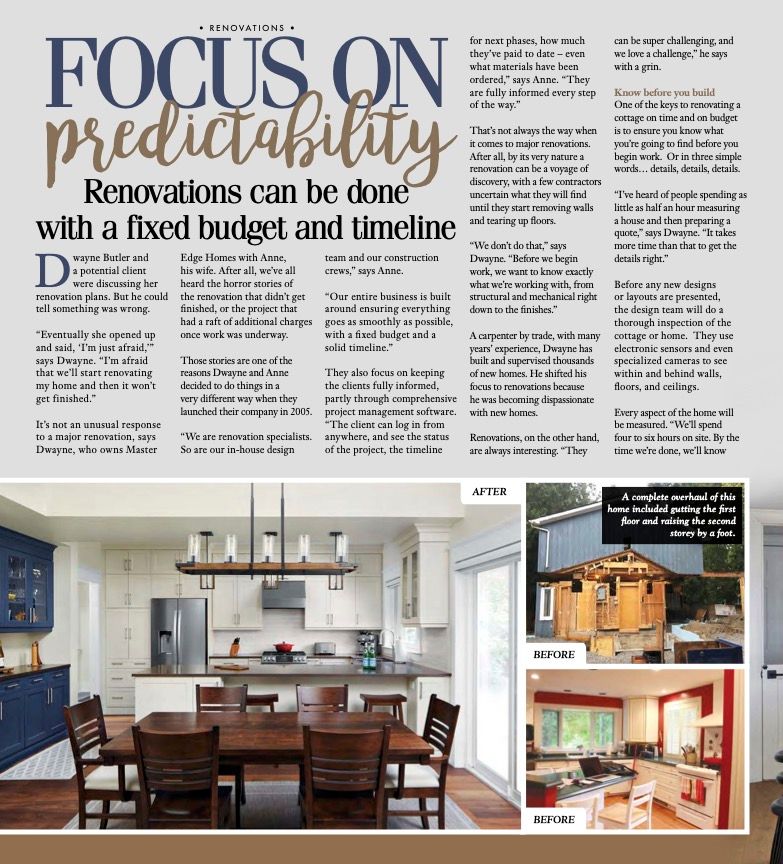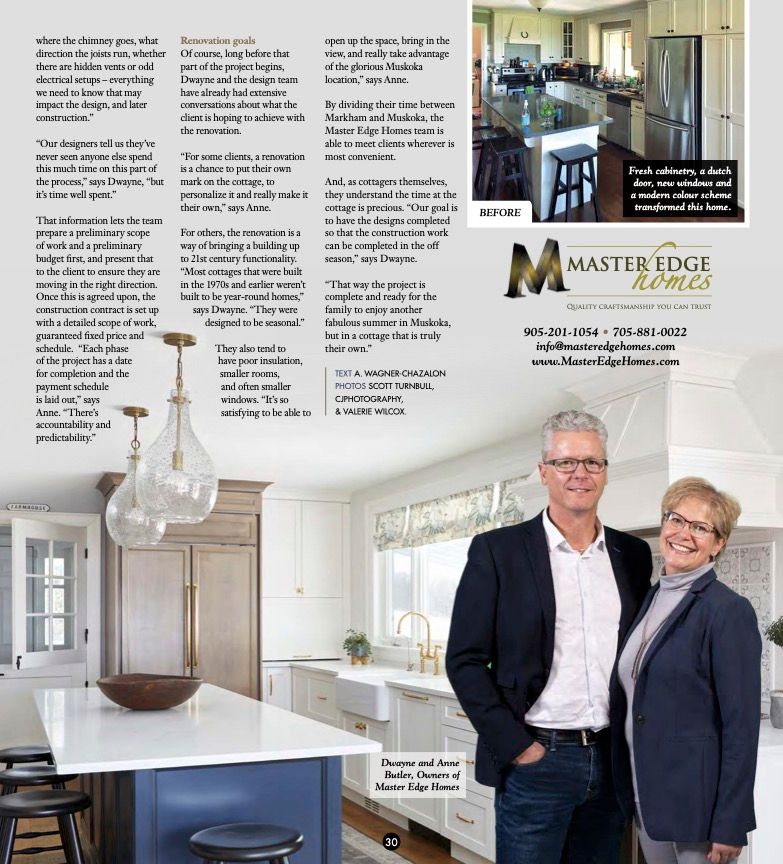 "We retained Master Edge Homes to do a whole home renovation in 2018. During the contractor selection process, Dwayne's open and honest approach instilled trust and confidence in us immediately. He really took the worry of a big renovation off our shoulders, handing the details, scheduling, and managing things smoothly. "